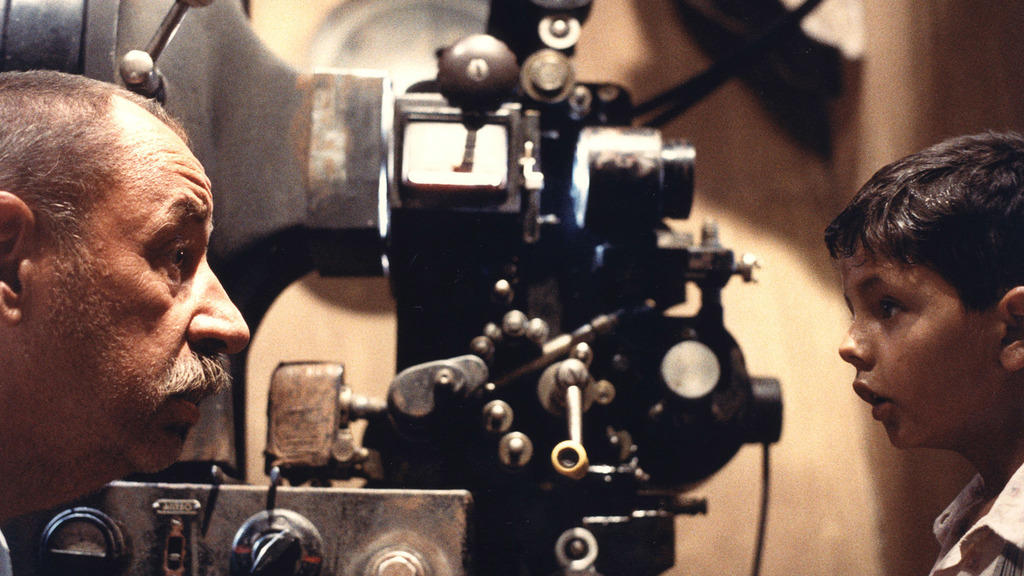 Το περιοδικό TimeOut αποφάσισε να ρωτήσει μόνο ηθοποιούς για το ποιες είναι οι καλύτερες ταινίες όλων των εποχών. Μετά από πολλές απαντήσεις και προσεκτική επεξεργασία των επιλογών των ανθρώπων που ρωτήθηκαν, προέκυψε η παρακάτω λίστα με τις 100 καλύτερες:
1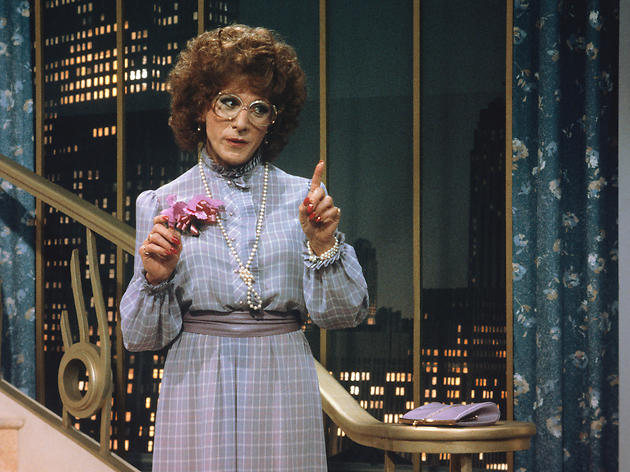 Director: Sydney Pollack
Cast: Dustin Hoffman, Jessica Lange, Bill Murray
A struggling actor (Hoffman) secretly cross-dresses as a woman to land a role in a daytime soap opera—and gets too good at the deception.
"Who doesn't want to see Dustin Hoffman in a dress talking with a southern accent?"—Nick Kroll
"The game-changing cinematic cross-dressing performance—and a more important movie, from both a craft and sensibility perspective, than most people make it."—BD Wong
Time Out says: "The tone is quick-witted and appealing, with some of the smartest dialogue this side of Billy Wilder, and a wonderfully sure-footed performance from Jessica Lange."
Tootsie
2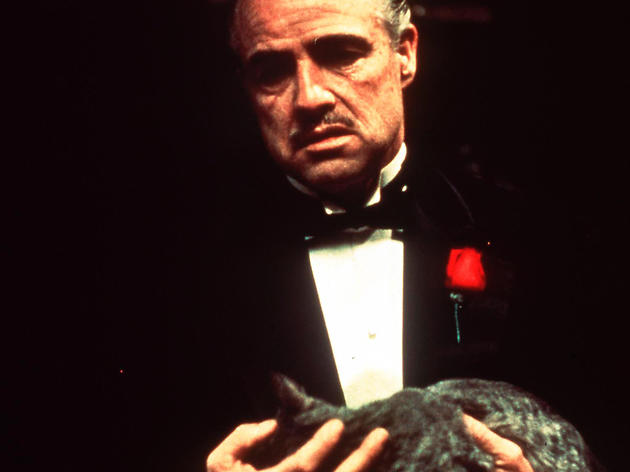 Director: Francis Ford Coppola
Cast: Marlon Brando, Al Pacino, James Caan
The stately, Oscar-winning Mafia epic revived Marlon Brando's career and made a star of Al Pacino.
"The richness of the world that Francis Ford Coppola creates, and the stillness of Al Pacino's performance—I almost luxuriate in these things because the feeling is so intense."—George MacKay
Time Out says: "An everyday story of Mafia folk, incorporating a severed horse's head in the bed and a number of heartwarming family occasions, as well as pointers on how not to behave in your local trattoria (i.e., blasting the brains of your co-diners all over their fettuccini)."
The Godfather
3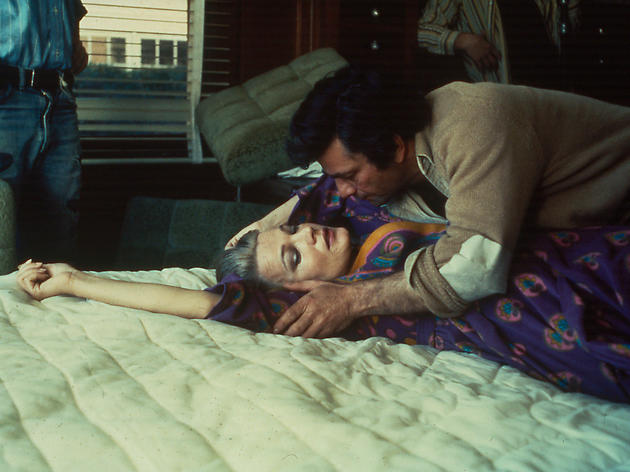 A Woman Under the Influence (1974)
Director: John Cassavetes
Cast: Gena Rowlands, Peter Falk, Fred Draper
Gena Rowlands gives one of the most emotionally charged performances in the history of cinema as a housewife experiencing a nervous breakdown. Peter Falk costars as the husband driving her around the fabled bend.
"Gena Rowlands made such an impact on me. She is one my great influences."—Betty Buckley
"This is one of the most incredible performances I have ever seen. Gena Rowlands makes me physically tense while watching her downward spiral but not in a way that she blocks you out. You can see every fleeting thought and feeling flicker across her face and body. Unbelievable."—Kyle Soller
Time Out says: "Rowlands unfortunately overdoes the manic psychosis at times, but Falk is persuasively insane as the husband, and the result is an astonishing, compulsive film, directed with a crackling energy."
A Woman Under the Influence
4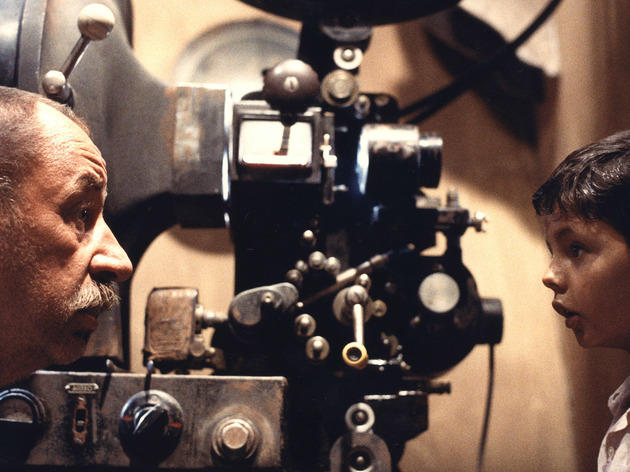 Director: Giuseppe Tornatore
Cast: Philippe Noiret, Enzo Cannavale, Antonella Attili
A warm, romantic story about an elderly Italian projectionist's friendship with a young boy.
"I seriously wonder if the people who dismiss this film have ears. Cinema Paradiso is mainly a delivery device for Ennio Morricone's most profoundly emotional score—and there's a lot of competition for that title. Overall, it's a pure an expression of movie love as I have ever seen."—Joshua Rothkopf, New York film editor
Time Out says: "The film retains its wide-eyed charm, pitched halfway between unrestrained romanticism and unknowing kitsch. It's never exactly been fashionable to like Cinema Paradiso, and time won't have done much to soften the sneers of dissenters. But the advantage of brazen sentimentality is that it gives the film very little to lose."
Cinema Paradiso
5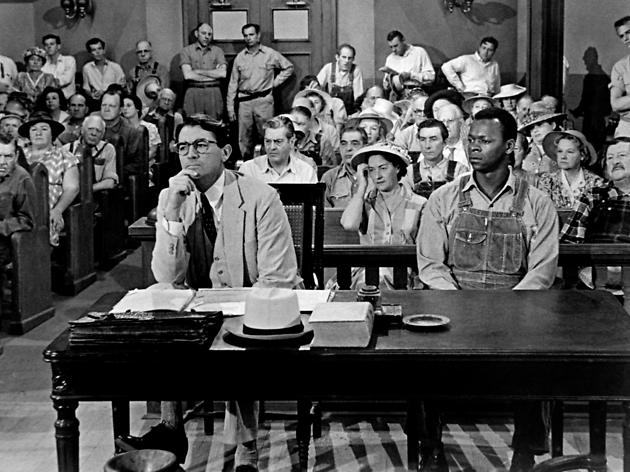 To Kill a Mockingbird (1962)
Director: Robert Mulligan
Cast: Gregory Peck, John Megna, Frank Overton
This adaptation of Harper Lee's landmark novel features Gregory Peck as an Alabama lawyer who defies prejudice by defending a young black man accused of rape.
"It's my favorite book, and they didn't fuck it up. 'Stand up, your father is passing'—the line still makes me weep. It's a masterclass in how it is always better to do what is right than what is popular."—Emma Kennedy
Time Out says: "It looks like a storybook of the Old South, with dappled sunlight and woodwormy porches, and Peck is everyone's favorite uncle."
To Kill a Mockingbird
6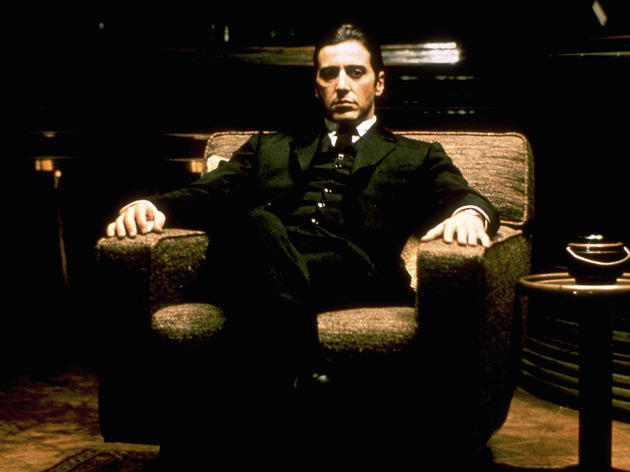 The Godfather: Part II (1974)
Director: Francis Ford Coppola
Cast: Al Pacino, Robert De Niro, Robert Duvall
With this grand, sweeping sequel, Coppola cuts between Mafia don Vito Corleone's youth in Sicily (and later, New York City) and the fallout from his death decades later.
"There's the taut, simmering intensity of Al Pacino; there's the warm, swaggering charisma of Robert De Niro; and there's Robert Duvall's masterfully understated performance. I mean, it's The Godfather—what can I say?"—Riz Ahmed
Time Out says: "This is quite simply one of the saddest movies ever made, a tale of loss, grief and absolute loneliness, an unflinching stare into the darkest moral abyss."
The Godfather: Part II
7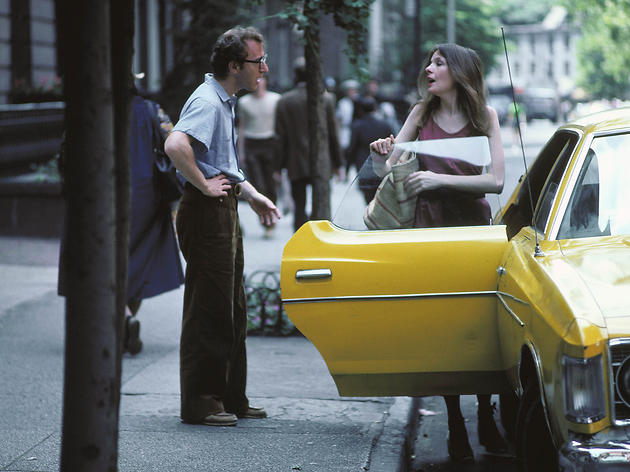 Director: Woody Allen
Cast: Woody Allen, Diane Keaton
Woody Allen is Alvy Singer, a New York comic trying to understand what went wrong during his bumpy love affair with the complex, winning Annie (Keaton).
"When I think of this film, I think of two scenes: first, Diane Keaton and Woody Allen's characters struggling to cook lobsters; second, Woody's Alvy going for Easter lunch with Annie's relatives and us seeing how they all see him as a rabbi. The rapport between Woody and Diane is electric. The film now feels like a blueprint for so many that came later on—and not just Woody's own."—Dave Calhoun, Global film editor, Time Out
Time Out says: "This is the link between Woody Allen's 'earlier, funnier' stuff and more probing works like Interiors and Manhattan. Would that we all could build such masterful bridges."
Annie Hall
8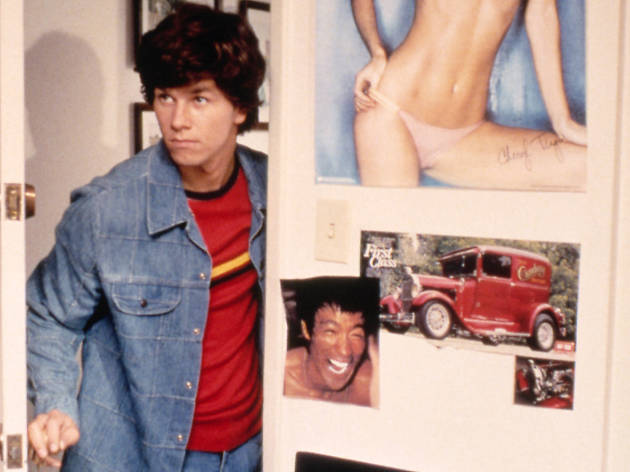 Director: Paul Thomas Anderson
Cast: Mark Wahlberg, Julianne Moore, Burt Reynolds
Anderson's sprawling tale about a genuinely "gifted" porn star (Mark Wahlberg) is where the director's talent for big-picture storytelling first made itself apparent. It also wins the contest for the best prosthetic-cock cameo of the past few decades, hands down.
"Punch Drunk Love is probably my favorite of Paul Thomas Anderson's movies, but this is the one I think best marries his ambition, technical perfection and sheer verve. One of America's all-time greatest filmmakers hit it out of the park at essentially his first at-bat."—Zoe Kazan
"His films are where you dream of being as an actor."—Patrick Kennedy
Time Out says: "What stiffens this unashamedly exhibitionist movie's muscles are its beautifully judged performances, from Burt Reynolds' stand-out as porn-king auteur/father figure, to Julianne Moore's superb cokehead survivor-star and William H. Macy's humiliated cuckold, right down to Philip Seymour Hoffman's gut-wrenching gay crew member."
Boogie Nights
9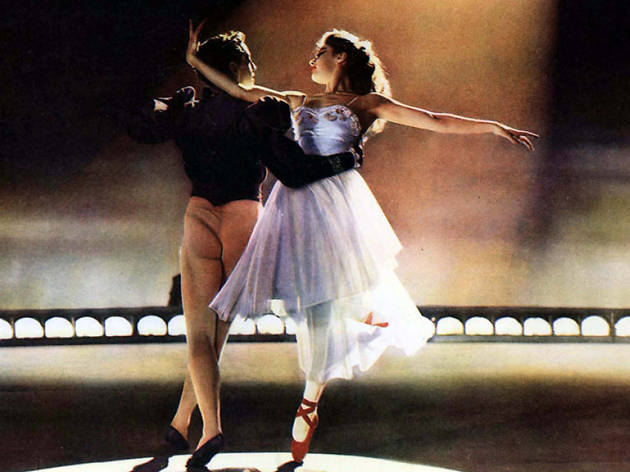 Director:Michael Powell, Emeric Pressburger
Cast: Anton Walbrook, Marius Goring, Moira Shearer
A heady, dazzling tale of a dancer (Shearer) caught between the demands of love and work.
"Pretty much perfect in every way. Michael Powell and Emeric Pressburger were masters, and this film about the heights and depths of creativity makes full use of their talents."—Zoe Kazan
"Completely unique and compelling."—Anne-Marie Duff
Time Out says: "Blending impressionist art and expressionist film; blurring the barriers between theater and cinema, body and camera, reality and dream; drawing equally on the avant-garde and the classical; the centerpiece ballet is a sequence of sheer, reckless transcendence."
The Red Shoes
10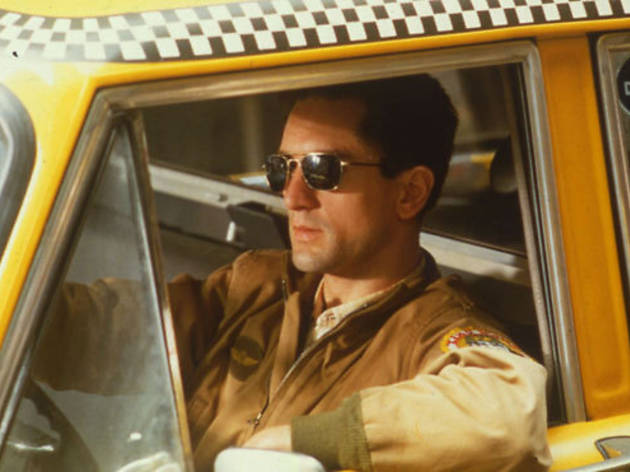 Director: Martin Scorsese
Cast: Robert De Niro, Jodie Foster, Cybill Shepherd
Yes, as a matter of fact, we are talkin' to you. Robert De Niro stars as a psychotic cabbie alongside Jodie Foster, who plays a pubescent prostitute, in this classic set in seedy '70s Gotham.
"I first saw this when I was in fifth grade at a sleepover and it completely changed my life. For me it's the best directed and acted film of all time. If you want to learn how to act on film, all you have to do is watch Robert De Niro in Taxi Driver."—Bill Hader
Time Out says: "Right from the opening credits, as we spy a cab emerging from steam and the eyes of Travis Bickle (De Niro) reflected in his rear-view mirror, we know we're in someone's personal hell."
Taxi Driver
11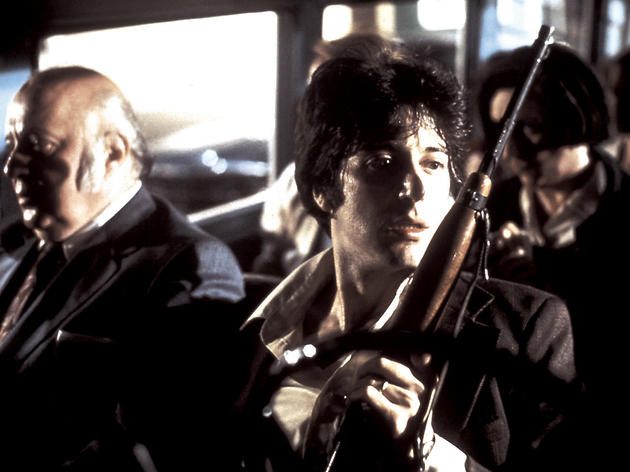 Director: Sidney Lumet
Cast: Al Pacino, John Cazale, Penelope Allen
A desperate, likable schmo (Pacino) tries to pull off a Brooklyn bank robbery in broad daylight and bites off more than he can chew.
"Brilliant and unexpected. Al Pacino and John Cazale give two beautiful performances in the kind of movie I always wanted to be in. Also, the late Sidney Lumet is a director I would have loved to work with."—Freddie Fox
Time Out says: "A richly detailed, meandering portrait of an incompetent, anxiety-ridden, homosexual bank robber played with ferocious and self-destructive energy by Pacino."
Dog Day Afternoon
12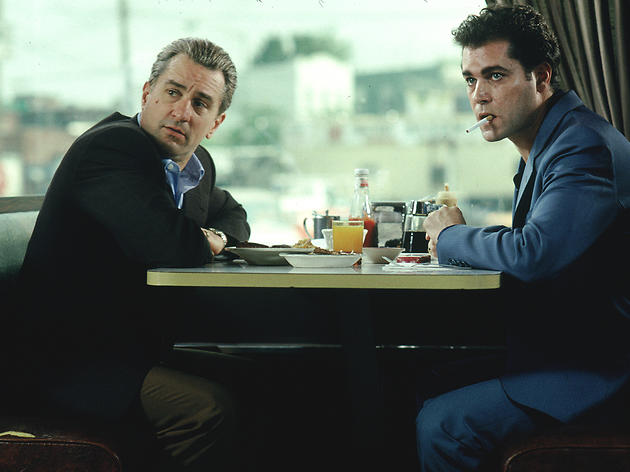 Director: Martin Scorsese
Cast: Robert De Niro, Ray Liotta, Joe Pesci
In the 25 years since Scorsese's rapturously entertaining gangster classic debuted, we've seen the release of The Sopranos, Pulp Fiction and Breaking Bad—all of which owe a debt to arguably the most influential film of the director's career.
"If it is on, I have to watch it. The sheer epic scope of the passage of time noted by voiceover, music and stellar production design makes it a masterpiece in my eyes. There isn't a false note to be found among the many sprawling performances by an utterly perfect ensemble."—John Gallagher Jr.
Time Out says: "The movie places an unusual emphasis on verbiage: beautiful arias of profanity, neurotic scheming, paranoid delusions. It's impossible to imagine a gab-happy filmmaker like Quentin Tarantino rising without Goodfellas."
Goodfellas
13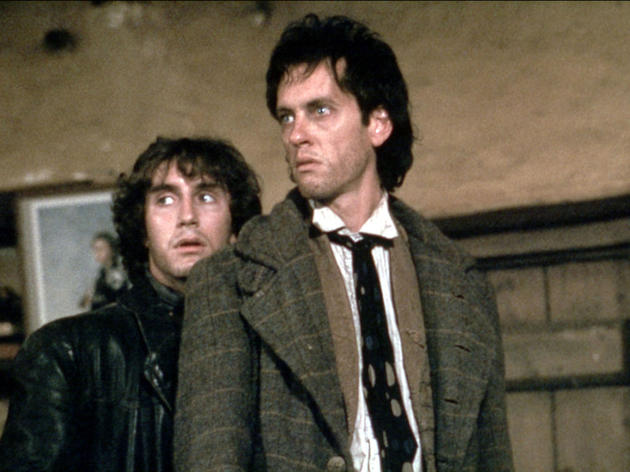 Director: Bruce Robinson
Cast: Richard E. Grant, Paul McGann, Richard Griffiths
A huge cult film in its native England, this acerbic comedy stars Richard E. Grant and Paul McGann as two unemployed actors in the late '60s who embark on a disastrous holiday.
"Every line of dialogue is quotable gold. The first time I saw it I wanted to write down each word but was far too mesmerized. It's as hilarious as it's heartbreaking. I heard Bruce Robinson originally imagined the film as a novel, which makes sense given its sweeping literary tone. It plays out like a grand old classic."—John Gallagher Jr
Time Out says: "Withnail only gets better with time. Yes, it's funny, but it's also tender and sad, from the arresting sound of Procol Harum's 'Whiter Shade of Pale' in the opening scene to its final, rainy farewell."
Withnail & I
14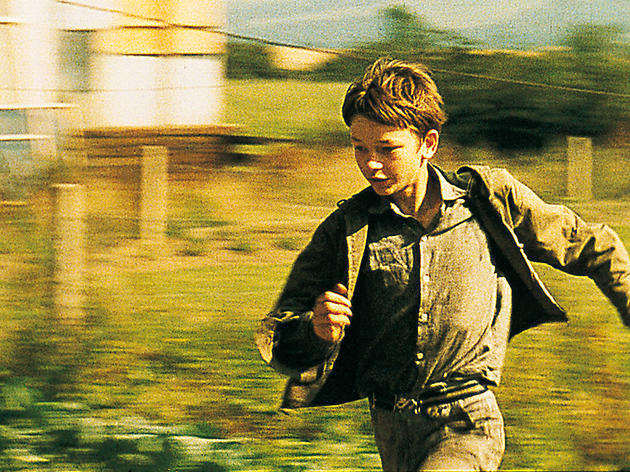 Director: Ken Loach
Cast: David Bradley, Brian Glover, Freddie Fletcher
British filmmaker Loach is consistently named as a major influence by directors from around the world; this film is proof that all that praise is more than warranted. Loach's unsentimental, affecting tale of the relationship between an impoverished boy and his pet falcon set the mold for every examination of working-class strife that would follow.
"You might have to watch this one with subtitles, the Yorkshire accents are so thick. But it's worth it. A scene where a young boy explains to his class how he trains a kestrel is one of the truly transcendent moments in film. It's beautiful."—Bill Hader
Time Out says: "Kes is one of the most astute, engaged films about education and what it takes for kids to be excited about learning—or passionate about anything, whether in the classroom or roaming the fields with a feathered friend."
Kes
15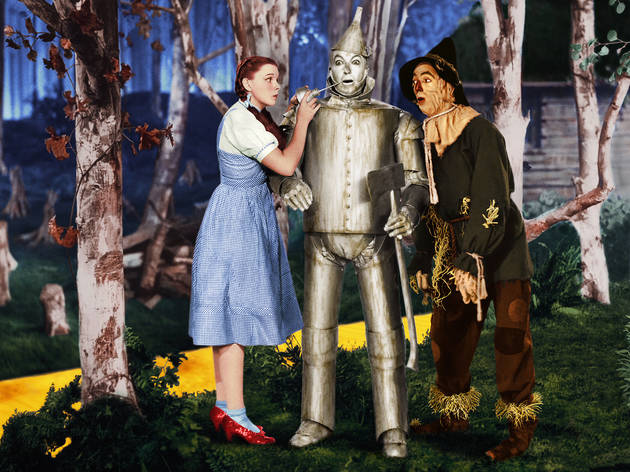 Director: Victor Fleming
Cast: Judy Garland, Frank Morgan, Ray Bolger
The look on Judy Garland's face when she first sees Oz. The cackle of the Wicked Witch of the West. The melody to "Somewhere Over the Rainbow." Ray Bolger's wonderfully loose-limbed dance. Flying monkeys. You can't improve on this one.
"This movie changed my life forever. I saw it for the first time when I was five years old, and even then I remember worshipping the Wicked Witch of the West. Margaret Hamilton just looked like she was having the most fun of anyone. And that's the exact moment I knew what I wanted to do with my life."—Kristen Johnson
Time Out says: "Like Chaplin's The Kid or E.T. the Extra-Terrestrial, The Wizard of Oz simply lays bare primal emotions. It exposes our childhood anxieties about abandonment and powerlessness and brings to light the tension between the repressive comforts of home and the liberating terrors of the unknown marking all our adult lives."
The Wizard of Oz
16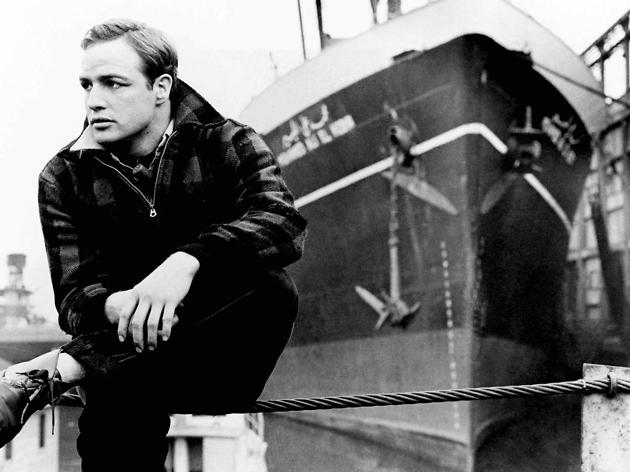 Director: Elia Kazan
Cast: Marlon Brando, Karl Madden. Lee J. Cobb
Marlon Brando's softheaded utterances, his angelic frown and darkening stare as Terry Malloy, dockworker and washed-up boxer, still burn out of the actor's deep conviction 60 years on. A beautiful and important film.
"I know, I know, I'm biased. But what an amazing film that absolutely captures what was a sea change in American acting. Iconic for a reason."—Zoe Kazan
Time Out says: "Superb performances (none more so than Brando as Terry Malloy, the ex-boxer unwittingly entangled in corrupt union politics), a memorably colorful script by Budd Schulberg, and a sure control of atmosphere make this account of Brando's struggles against a gangster's hold over the union powerful stuff."
On the Waterfront
17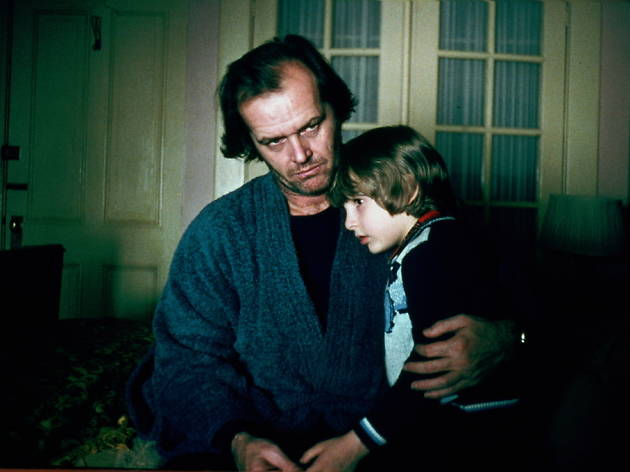 Director: Stanley Kubrick
Cast: Jack Nicholson, Shelley Duvall, Danny Lloyd
Stanley Kubrick presents horror at its most artful, as Jack Nicholson takes an off-season job as a caretaker at a snowed-in Colorado hotel, and brings his family along for the ride.
"Contemplating the sheer mastery that went into this film—from its Steadicam tracking shots to its overall glacial freeze—is almost too frightening to bear. I don't need the movie to be some kind of hidden apology for faking the Apollo moon landing (as some conspirators have suggested) for it to work for me. Perfect to watch on a snowy day as the light slants sideways."—Joshua Rothkopf, New York film editor
Time Out says: "All of Stanley Kubrick's films demand to be seen on a big screen. They're about people trapped in huge, indifferent machines gone wrong, from a heist plot to a spaceship."
The Shining
18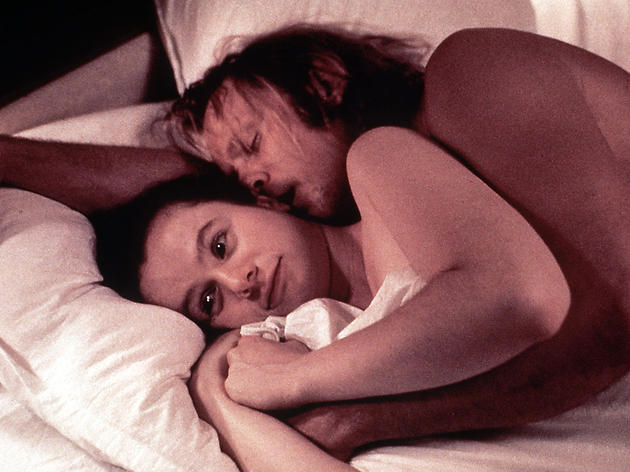 Breaking the Waves (1996)
Director: Lars von Trier
Cast: Emily Watson, Stellan Skarsgård, Katrin Cartlidge
Lars Von Trier's earthy, Scotland-set melodrama, both strange and tragic, tells of a woman (Watson) whose dying oil-worker husband urges her to sleep with other men.
"The first time I saw this film, I thought my heart was going to burst. There was an immediacy to the filmmaking that I had never experienced before. I loved the chapter cards and the '70s rock songs, and I was so completely swept up in that mad, sick, romantic, tragic story. Everyone in the film is fantastic, especially my all-time favorite actress Katrin Cartlidge, but Emily Watson is totally devastating. The performance has a transcendence to it, like she's channeling spirits. It is so intense and so real, and the camera is totally merged with her, and you're just feeling, almost physically, every second of this performance which swings from childlike naïveté to violent and complicated sexuality to absolute grief and despair. It's unbelievable."—Melanie Lynskey
Time Out says: "It's a remarkable achievement for all concerned, with Katrin Cartlidge, as Bess's widowed sister-in-law, sharing the acting laurels with the radiant Emily Watson, and writer-director Lars von Trier building the emotional and dramatic intensity with consummate skill."
Breaking the Waves
19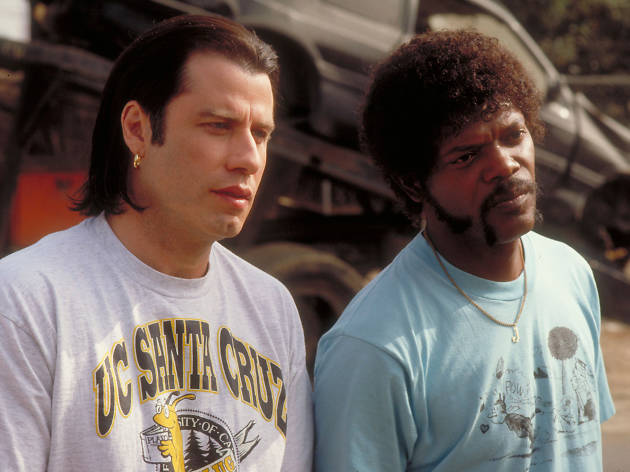 Director: Quentin Tarantino
Cast: John Travolta, Uma Thurman, Samuel L. Jackson
Remember when the term Tarantino-esque hadn't quite cracked the lexicon yet? Then this triptych of tales happened. Surprisingly, the video-store-geek-turned-auteur's criminal opus still feels fresh, despite the legion of god-awful clones it's spawned. Accept no substitutes, and relive '90s cinema glory daze one more time.
"I am drawn to filmmakers who are blessed enough to take the rules, respect them and flip them on their head—all the while maintaining an entertaining piece. Tarantino personifies that here."—David Gyasi
Time Out says: "There's plenty of sharp, sassy, profane dialogue, and there are plenty of acute, funny references to pop culture, though the talk sometimes delays the action, and the references sometimes seem self-consciously arch."
Pulp Fiction
20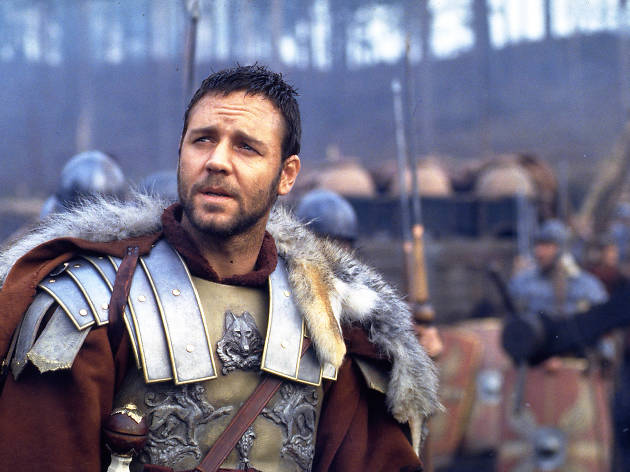 Director: Ridley Scott
Cast: Russell Crowe, Joaquin Phoenix, Connie Nielsen
A Roman general fallen into slavery (Crowe) seeks to avenge the death of his family at the hands of an emperor's corrupt son.
"I remember being so awed when I watched this. I was completely thrilled by the scale of the battle and the gladiator scenes, and I was lost in the darkness of Joaquin Phoenix's performance as Commodus."—George MacKay
Time Out says: "The cast is strong (notably Connie Nielsen as Commodus's vacillating sister, and the late Oliver Reed, unusually endearing as a gladiator owner), the pacing lively and the sets, swordplay and catapults impressive."
The Gladiator
21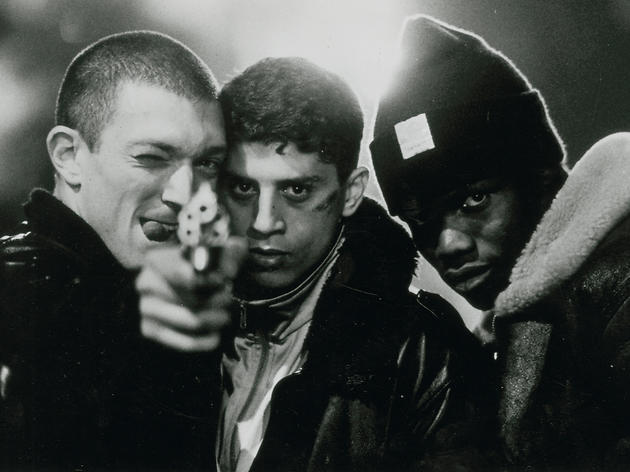 Director: Mathieu Kassovitz
Cast: Vincent Cassel, Hubert Koundé, Saïd Taghmaoui
Full of attitude and insight, this French drama offers a night and day on the streets of Paris as three friends roam the city in the wake of a shocking act of police brutality.
"This bristles with authenticity and realism, and yet it's such a honed and composed vision. It's probably my favorite film ever. It's dangerous, hilarious, bold, game-changing."—Riz Ahmed
Time Out says: "Society may be on the point of self-combustion, but this film betrays no appetite for the explosion. A vital, scalding piece of work."
La Haine
22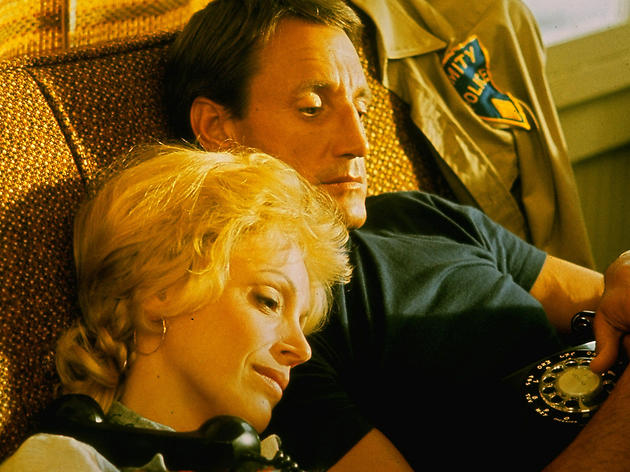 Director: Steven Spielberg
Cast: Roy Scheider, Robert Shaw, Richard Dreyfuss
Or, as we like to call it, Three Men and a Shark. Yes, it's the film that created the template for the contemporary Hollywood blockbuster. Pity that most of its successors suck so hard.
"So much more than a movie about a shark! The three leads play off each other beautifully."—John Dagleish
"I watch it every Fourth of July. It has everything you'd want in a movie. It's what we'll show the aliens when they land: 'This is called a movie.'"—Bill Hader
"I still can't believe that Steven Spielberg came along and changed the whole game with this movie before he was even 30 years old. Now, 40 years later, it is just as compelling, thrilling and terrifying as ever."—John Gallagher Jr.
Time Out says: "Is there such a thing as a perfect film? One that knows what it wants to achieve and does it, flawlessly, artfully and intelligently? If so, then Jaws is as good a candidate as any."
Jaws
23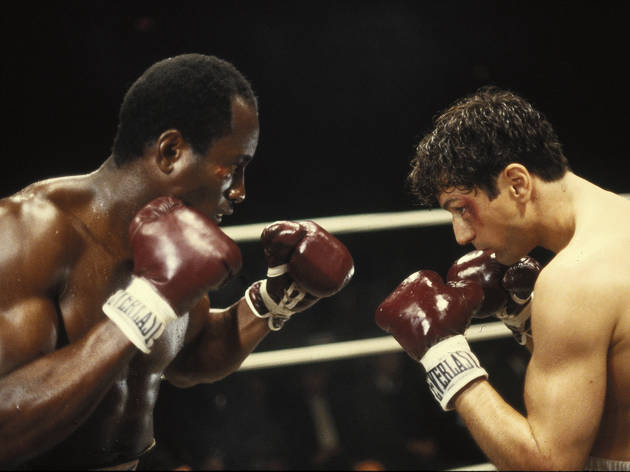 Director: Martin Scorsese
Cast: Robert De Niro, Cathy Moriarty, Joe Pesci
Is it really the best film of the '80s? It's certainly a strong contender (ba-da-bing!), and there's little doubt that Robert De Niro's performance is one of the all-time greats—not just for the remarkable physical transformation, but also for his embodiment of male sexual jealousy presenting itself as rage.
"The fire of Robert De Niro's performance is so fascinating throughout that only after watching it, when you step away from it, do you appreciate the work and the length to which he went to achieve it. It is really inspiring."—George MacKay
"Brutal and beautiful. This opened up the possibilities of what film acting could be to me."—Michael Sheen
Time Out says: "Raging Bull is a masterclass in pain inflicted on oneself and one's loved ones, as well as one's opponents. The use of pop and opera and the black-and-white photography (by Michael Chapman) are exemplary. The actual boxing is a compulsive dance of death."
Raging Bull
24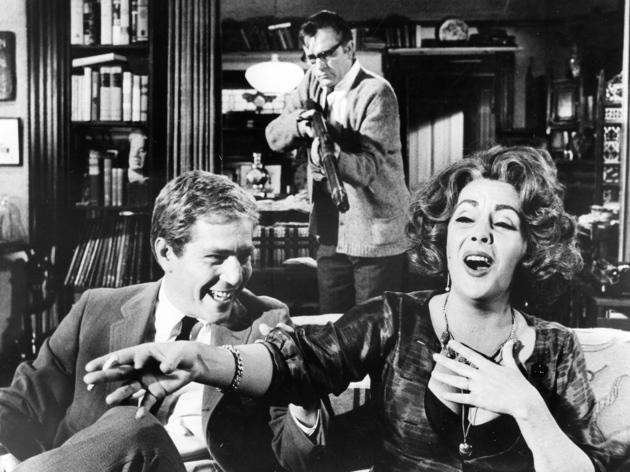 Who's Afraid of Virginia Woolf? (1966)
Director: Mike Nichols
Cast: Elizabeth Taylor, Richard Burton, George Segal
Nichols's first film adapts Edward Albee's merry-go-round of yelling, screaming, shrieking and bickering for the screen, and gives Taylor and Richard Burton a forum to engage in some very public relationship therapy. George Segal and Sandy Dennis play the other couple caught up in the web of deceit and denial.
"This is balls-to-the-wall, fearless, theatrical, old-school, Hollywood-royalty movie acting."—BD Wong
Time Out says: "Taylor gives what is probably her finest performance as the blowsy harridan Martha, while Burton is not quite so hammy as usual as her angst-ridden college-professor husband."
Who's Afraid of Virginia Woolf?
25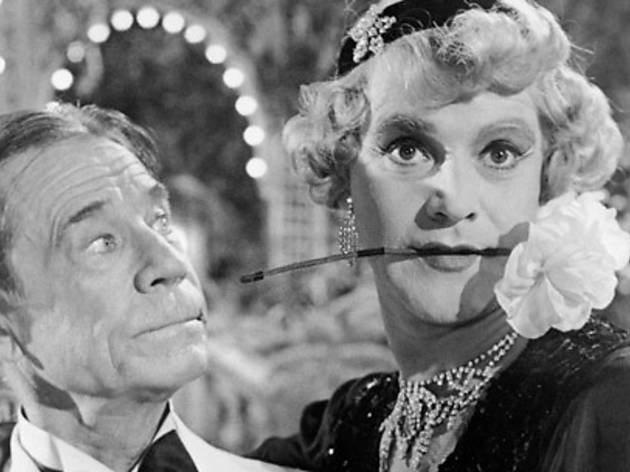 Director: Billy Wilder
Cast: Marilyn Monroe, Tony Curtis, Jack Lemmon
Everybody remembers Lemmon and Curtis in drag, affecting hideous falsettos and tottering in high heels, but Curtis's devastating Cary Grant impression is the film's comic highlight. Meanwhile, Marilyn Monroe delivers one of her most effervescent, coherent performances.
"I had an obsession with Marilyn Monroe from the age of 10 and this is one of my favorites."—Joanne Froggatt
Time Out says: "Some Like It Hot speeds along—the first rule of laughs is pacing—and in its gender-soft neurotic heroes, you can see everything from Woody Allen to Seth Rogen."
Some Like It Hot
26
Director: Joel Coen
Cast: Frances McDormand, Steve Buscemi, William H. Macy
The Coen brothers' darkly funny crime story features a star turn from Frances McDormand as a pregnant sheriff, and its multiple Oscar nominations helped to bring American indie cinema in from the cold.
"I've seen Fargo more times than I can count at this point. Marge Gunderson is such an aspirational character for me, both as an actor and as a human. She's who I want to be when I grow up."—Mary Elizabeth Winstead
Time Out says: "The Coens' beguiling film is very funny and, finally, very moving. Performed to perfection by an imaginatively assembled cast, it displays the customary Coen virtues, at the same time providing a robust emotional core unaffected by the taint of mere technical virtuosity."
Fargo
27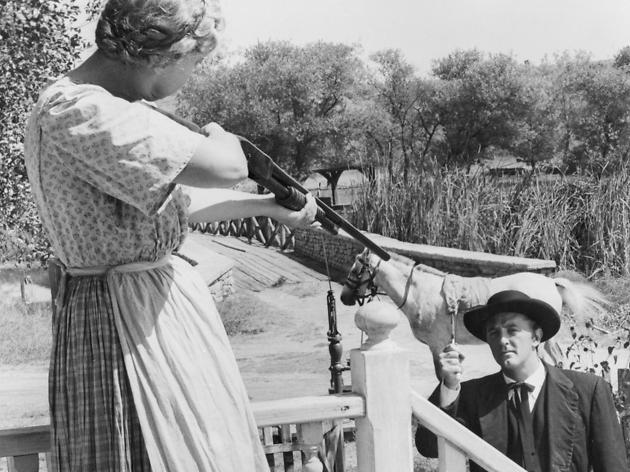 The Night of the Hunter (1955)
Director: Charles Laughton
Cast: Robert Mitchum, Shelley Winters, Billy Chapin
One of the major tragedies of film history is that Charles Laughton directed only one picture. The one turned out to be a masterpiece: evocative, disturbing and unforgettable. Silent icon Lillian Gish plays a gun-toting woman who protects a group of on-the-run children from Robert Mitchum's maniacal preacher.
"This brilliant, atmospheric thriller is Robert Mitchum's finest hour. Daring for its time, it's about a serial-killer preacher who targets women. It's also notable for being the only film ever directed by actor Charles Laughton. He was a master in the making."—Emma Kennedy
Time Out says: "Laughton's film makes the average film noir look like afterschool kids' TV. Every shot is a masterclass in contrast, in looming blacks and piercing whites. It's the most haunted and dreamlike of all American films, a gothic backwoods ramble with the devil at its heels."
The Night of the Hunter
28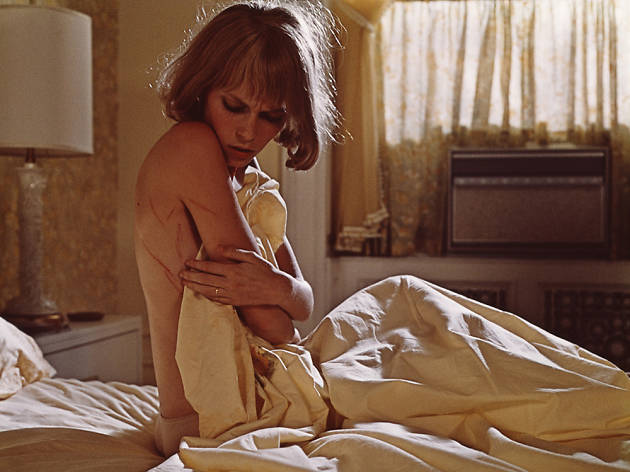 Director: Roman Polanski
Cast: Mia Farrow, John Cassavetes, Ruth Gordon
A magnificent exercise in escalating unease, Polanski's poker-faced adaptation of Ira Levin's neogothic best-seller follows the pregnancy of Manhattan mom-to-be Mia Farrow as she unwittingly carries the devil's offspring. One of the best films of the 1960s.
"A horror film that makes you hear baby bumps in the night! It's been on my mind lately as a pivotal turning point between old-school thrillers—ones that might be called 'Transylvanian'—and a new breed of modern fear: urban, chatty, cynical."—Joshua Rothkopf, New York film editor
Time Out says: "It's main strength comes from Polanski's refusal to simplify matters: Ambiguity is constant, in that we are never sure whether Farrow's paranoia about a witches' coven is grounded in reality or a figment of her frustrated imagination."
Rosemary's Baby
29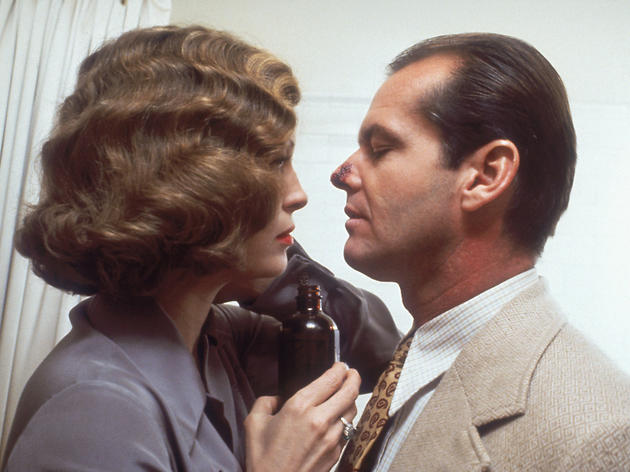 Director: Roman Polanski
Cast: Jack Nicholson, Faye Dunaway, John Huston
Polanski's masterpiece is several things: a cynical history of L.A.'s property grabs of the '30s, a gorgeously lush postnoir, and Jack Nicholson's finest two hours, as a seedy private detective drawn to the money. Robert Towne's legendary original script takes American greed and shoots it through a Hollywood prism.
"The height of my favorite movie star's career. Jack is subtle and bemused in this, trusting his director's brilliance. It has all the humor, intelligence and darkness you'd expect from Polanski and writer Robert Towne. I can watch it over and over."—Patrick Kennedy
Time Out says: "In 1974, a director (Polanski), a screenwriter (Towne) and a producer (Robert Evans) could decide to beat a genre senseless and dump it in the wilds of Greek tragedy."
Chinatown
30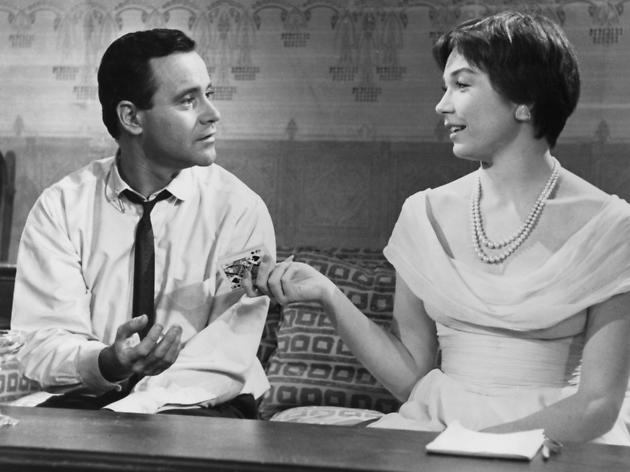 Director: Billy Wilder
Cast: Jack Lemmon, Shirley MacLaine, Fred MacMurray
One of the blackest Hollywood comedies ever made, Billy Wilder's gem stars Jack Lemmon as a lowly office worker whose star rises when he lends out his city pad to bosses for extramarital affairs. Mad Men creator Matthew Weiner was clearly paying attention.
"A wonderful satire about corporate culture and how people are used by it. Bitter and sweet, this is one of my favorites by Wilder."—Betty Buckley
Time Out says: "The quintessential New York movie—with exquisite design and shimmering black-and-white photography—it presented something of a breakthrough in its portrayal of the war of the sexes, with a sour and cynical view of the self-deception, loneliness and cruelty involved in 'romantic' liaisons."
The Apartment
31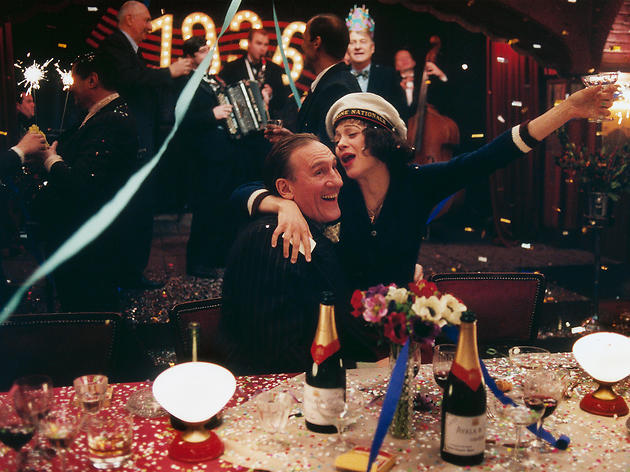 Director: Olivier Dahan
Cast: Marion Cotillard, Sylvie Testud, Pascal Greggory
The grande dame of doomed chanteuses, Edith Piaf, finally gets her tragic biopic; director Olivier Dahan and actor Marion Cotillard do the great singer justice.
"Marion Cotillard in this film is my bench mark for a best-actress award. If you're not as good as her, then you don't deserve it."—Katie McGrath
Time Out says: "A showbiz story to rank with A Star Is Born for sheer all-out melodrama."
La Vie en Rose
32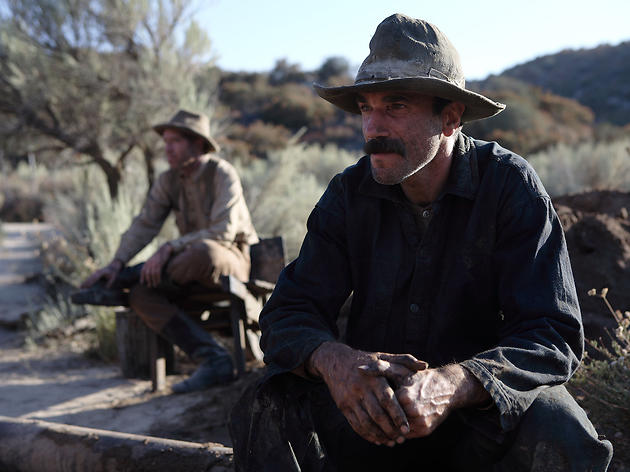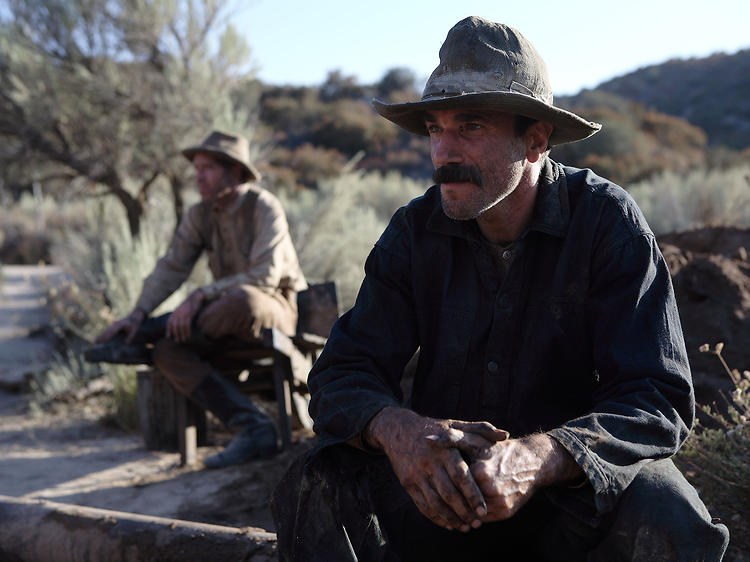 There Will Be Blood (2007)
Director: Paul Thomas Anderson
Cast: Daniel Day-Lewis, Paul Dano, Ciaran Hinds
John Huston's smudgy fingers are all over Paul Thomas Anderson's towering masterpiece about an insatiable oil man and capitalist (Daniel Day-Lewis) who's in desperate need of a hug.
"I was lucky enough to catch this at its Ziegfeld premiere, where a manic Paul Thomas Anderson was constantly sprinting between his seat and the projector booth in order to get the sound levels right (and by 'right' I mean 'louder'). It could have been distracting, but I guess that's the luxury of knowing that the crowd can't take their eyes off the screen."—David Ehrlich, New York associate film editor, Time Out
Time Out says: "This character—this wicked creation, this symbol of a nation, this quiet monster—will lodge in your psyche long after the movie cuts dead on an ending that's strange and sudden, irritating and pleasing."
There Will Be Blood
33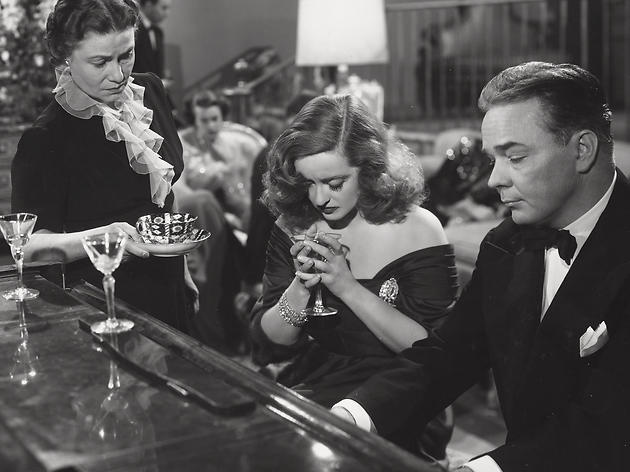 Director: Joseph L Mankiewicz
Cast: Bette Davis, Anne Baxter, George Sanders
Bette Davis tears down her own iconic image with this satirical tale of a cruel, manipulative Broadway actor and the starry-eyed girl (Baxter) who worships her.
"A perfect plot and incomparable performances throughout."—Celia Imrie
Time Out says: "Joseph L Mankiewicz's film dissects the narcissism and hypocrisy of the spotlight, but pays equal attention to the challenges of enacting womanhood."
All About Eve
34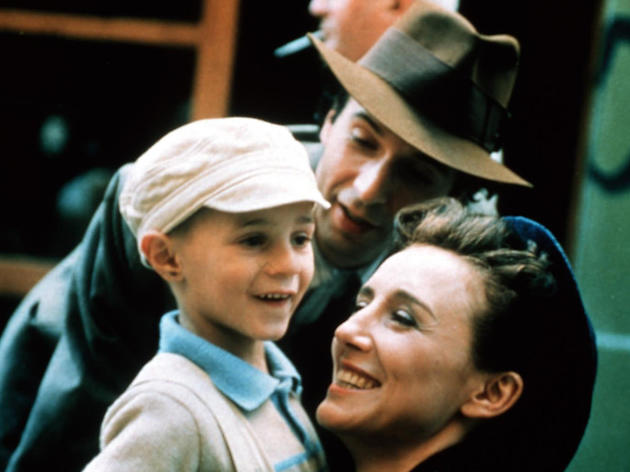 Director: Roberto Benigni
Cast: Roberto Benigni, Nicoletta Braschi, Giorgio Cantarini
Italian comedian Roberto Benigni vaulted onto the international stage with this controversial Holocaust story of a father who distracts his son from the horrors of concentration camp life by pretending it's all a game.
"This film captivated me from start to finish. To bring so much light, humor and love to the most dire and evil of situations is genius. I'd like to think it reflects the best parts of our humanity."—David Gyasi
Time Out says: "A determinedly Chaplinesque comic fable."
Life Is Beautiful
35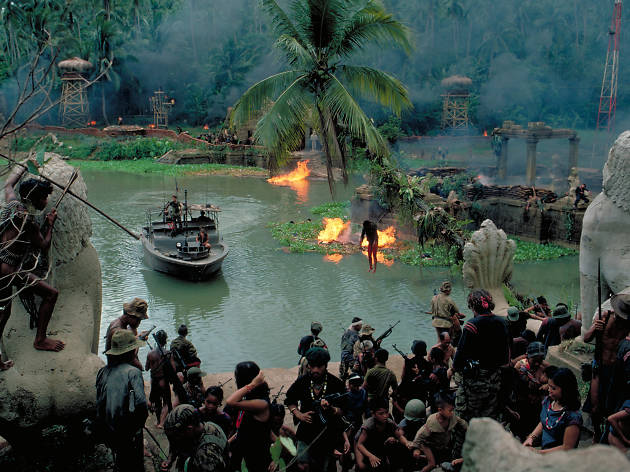 Director: Frances Ford Coppola
Cast: Martin Sheen, Marlon Brando, Sam Bottoms
Frances Ford Coppola's mind-melting Vietnam war epic is like no other movie: savage, psychedelic, darkly hilarious and unforgettable. It's the last great explosion of the '70s movie-brat era.
"Totally immersive filmmaking, soaked in mythology and obsession. Coppola leaves it all on the screen. It turned my head upside down and inside out, and I discover something new each time I watch it."—Michael Sheen
Time Out says: "This is a film of pure sensation, dazzling audiences with light and noise, laying bare the stark horror—and unimaginable thrill—of combat. And therein lies the true heart of darkness: If war is hell and heaven intertwined, where does morality fit in? And, in the final apocalyptic analysis, will any of it matter?"
Apocalypse Now
36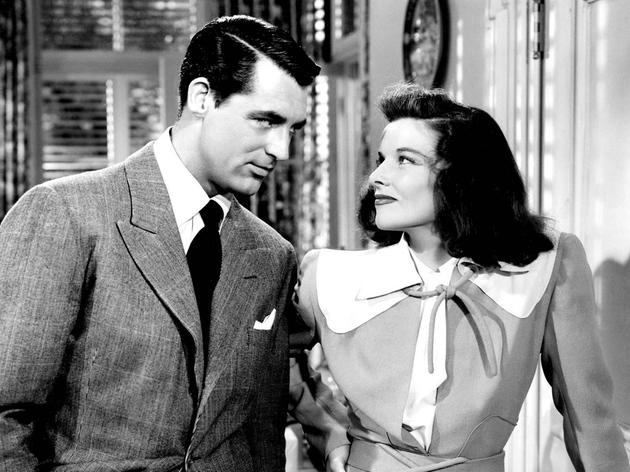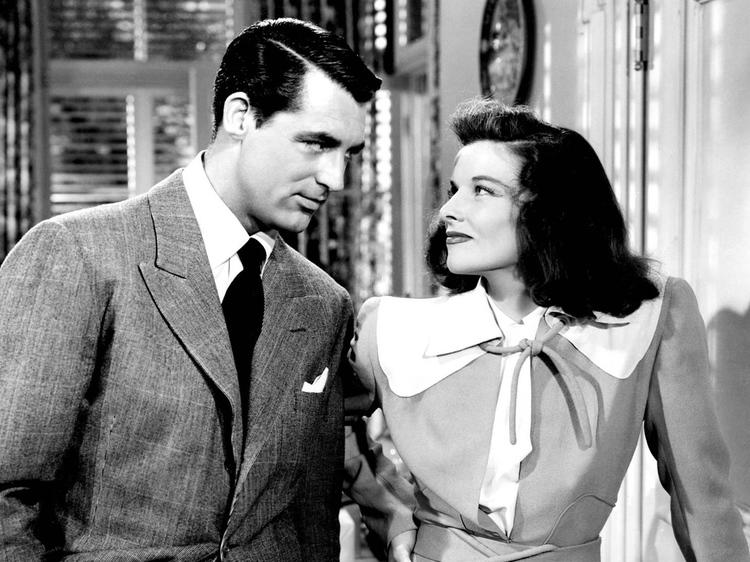 The Philadelphia Story (1940)
Director: George Cukor
Cast: Katherine Hepburn, Cary Grant, James Stewart
Patrician but spunky Katharine Hepburn falls back in love with devil-may-care charmer Cary Grant in this adaptation of Philip Barry's wittily sophisticated comedy of manners.
"The lightness of touch, the grace and wit, the primacy of love—everything about the film makes me sing. The best of America with three of the greatest movie actors ever."—Patrick Kennedy
Time Out says: "The wit still sparkles, the ambivalent attitude towards the rich and idle is still resonant, and the moments between Stewart and Hepburn, drunk and flirty on the moonlit terrace, tingle with a real, if rarely explicit, eroticism."
The Philadelphia Story
37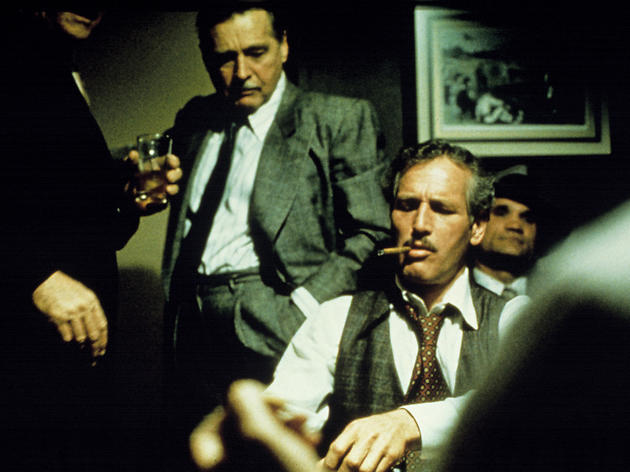 Director: George Roy Hill
Cast: Paul Newman, Robert Redford, Robert Shaw
No, it didn't deserve to win an Oscar over movies like Mean Streets and Badlands, but it's still a thoroughly entertaining yarn, with lead actors Paul Newman and Robert Redford fairly oozing charisma.
"The ultimate grifter movie, utterly charming and so satisfying to watch. A perfect blend of characters, too, from Robert Redford, Paul Newman and Robert Shaw."—John Dagleish
Time Out says: "Hill's follow-up to Butch Cassidy and the Sundance Kid, teaming Newman and Redford again, sticks to the same proven formula."
The Sting
38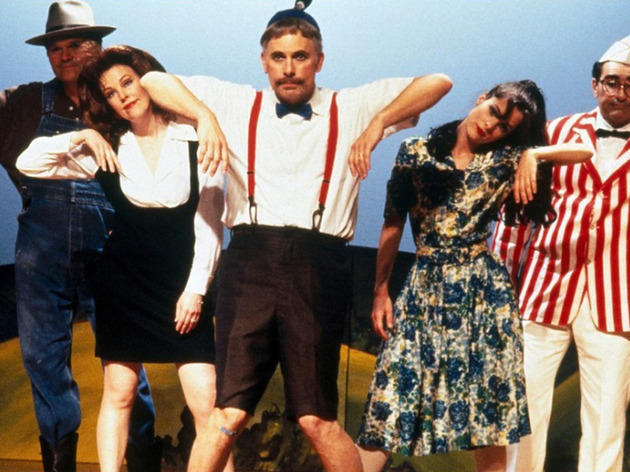 Waiting for Guffman (1996)
Director: Christopher Guest
Cast: Guest, Fred Willard, Catherine O'Hara
The first of Christopher Guest's successful run of semi-improvised comedies (based on the model of This Is Spinal Tap), this one follows a small-town amateur drama group thrilled to learn that a New York big shot might attend their opening night.
"I watch this once a year. Everyone in this movie is perfect. Every performance is beyond inspired. Watch the DVD extras to see Parker Posey's character's audition. It's genius."—Bill Hader
Time Out says: "There are some raucous moments—Corky's hip-swiveling dance moves are a sight to behold—but more often, the comedy has the slow burn of a richly nuanced and nonjudgmental character study."
Waiting for Guffman
39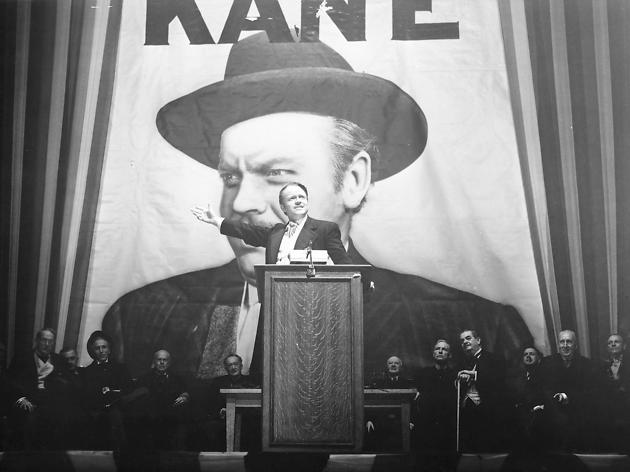 Director: Orson Welles
Cast: Orson Welles, Joseph Cotton, Dorothy Comingore
Regularly proclaimed the greatest movie of all time, Orson Welles's tale of a troubled newspaper magnate changed filmmaking forever, and remains a thunderous, witty and original piece of work.
"Don't let its greatness scare you away. Citizen Kane is actually quite enjoyable to watch."—Gilbert Gottfried
Time Out says: "Its imagery still amazes and delights, from the opening shot of the forbidding gates of Xanadu to the last glimpse of the vanishing Rosebud. A film that gets better with each renewed acquaintance."
Citizen Kane
40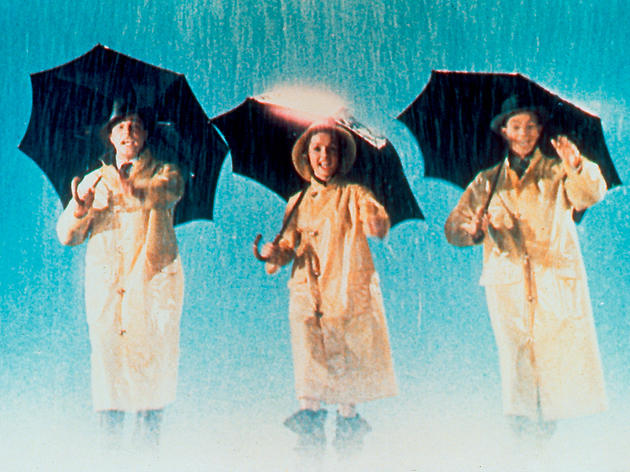 Singin' in the Rain (1952)
Director: Stanley Donen & Gene Kelly
Cast: Gene Kelly, Donald O'Connor, Debbie Reynolds
One of the most purely joyous movies ever made, this is the pinnacle of Hollywood's musical golden age, with Gene Kelly in timeless form as a silent film star facing the advent of talkies.
"Easily my favorite musical movie. I wanted to be Gene Kelly watching this as a kid."—John Dagleish
Time Out says: "Is there a film clip more often shown than the title number of this most astoundingly popular musical? The rest of the movie is great too. If you've never seen it and don't, you're bonkers."
Singin' in the Rain
41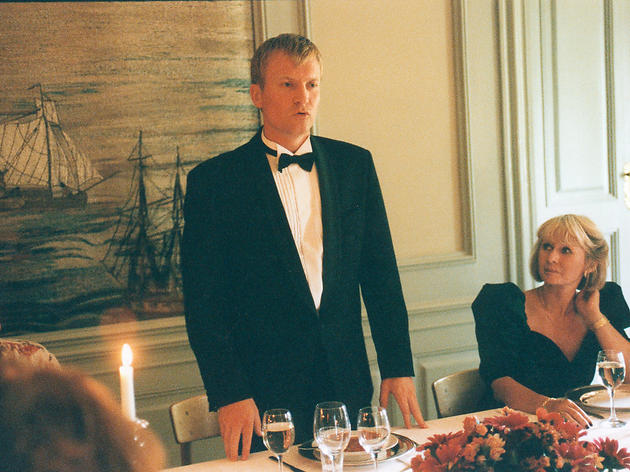 Director: Thomas Vinterberg
Cast: Ulrich Thomsen, Henning Moritzen, Thomas Bo
The most powerful film to come out of Denmark's austere Dogme 95 movement, this heartbreaking drama sees a young man accusing his father of sexual abuse at the patriarch's birthday party.
"I associate watching The Celebration with that wave of Dogme filmmaking and mouthy bravado that came in the late 1990s. I'm don't know which I saw first: this, or Lars von Trier's even more confrontational The Idiots, but both seemed fresh, new, unseen. These days, shaky, intimate, handheld digital filmmaking is everywhere. Back then, it felt like we were getting closer to these characters, to this family's horror, than we ever could before."—Dave Calhoun, Global film editor, Time Out
Time Out says: "An assured, admirably abrasive movie."
The Celebration
42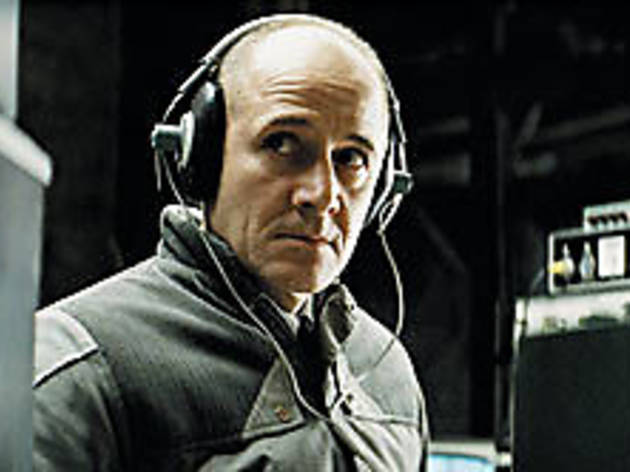 The Lives of Others (2006)
Director: Florian Henckel von Donnersmarck
Cast: Ulrich Mühe, Martina Gedeck, Sebastian Koch
One of the biggest foreign-language hits of the last decade, this smart, inquisitive thriller follows a lonely East German operative (Mühe) who grows increasingly jealous and fond of the revolutionary couple he's employed to spy on.
"A beautiful and heartbreaking film."—Ellie Bamber
Time Out says: "The complex but lucid script and the somber, noir-inflected camerawork serve not only to establish a brooding atmosphere of fear, doubt and suspicion, but to create a suspenseful thriller of contemporary relevance to a world where civil liberties are increasingly at risk of being undermined."
The Lives of Others
43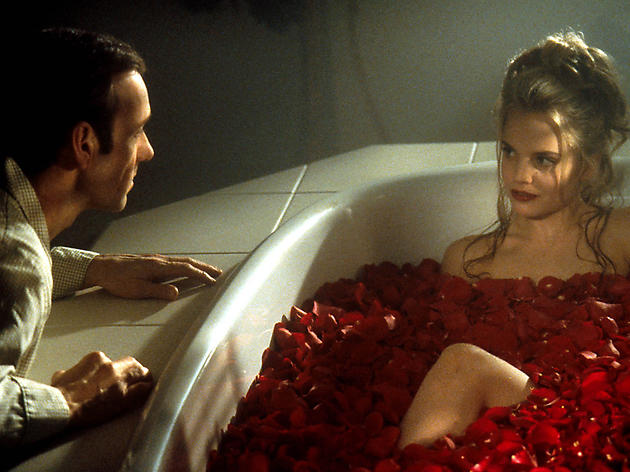 Director: Sam Mendes
Cast: Kevin Spacey, Annette Bening, Thora Birch
Overpraised on its release (it gave Spacey his second Oscar), this sardonic bile fest about a suburban family's unraveling, complete with sociopolitical overtones (see title), strikes us as painfully schematic nowadays. It's just a plastic bag, people.
"Outstanding performances by the whole cast, utterly beautiful cinematography and a beautiful script."—Faye Marsay
Time Out says: "Mendes guides an artful path between desire and self-disgust, playing youth against experience, male against female."
American Beauty
44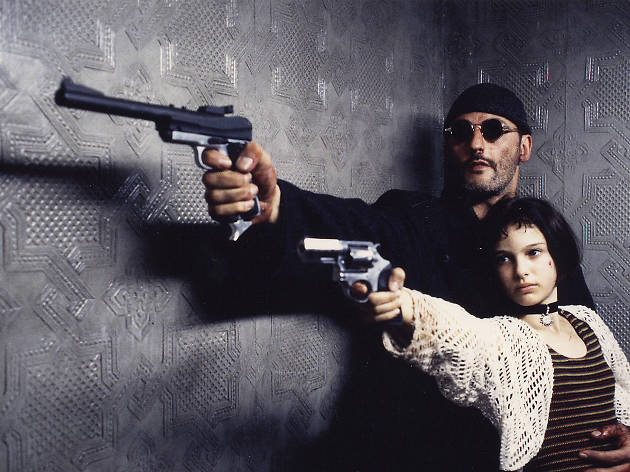 Léon: The Professional (1994)
Director: Luc Besson
Cast: Jean Reno, Gary Oldman, Natalie Portman
Check out black swan Natalie Portman as an ugly duckling (yeah, right) adopted by Jean Reno's taciturn hit man. Gary Oldman goes overboard and then some as their antagonist.
"I'm not sure that Natalie Portman has ever topped the performance she gave at age 12 in Léon."—Cath Clarke, UK film editor, Time Out
Time Out says: "Initial wariness between the two characters turns to something warmer, mutually affecting and sentimental. If this sounds familiar that's because it's so reminiscent of (but not as good as) John Cassavetes's Gloria."
Léon: The Professional
45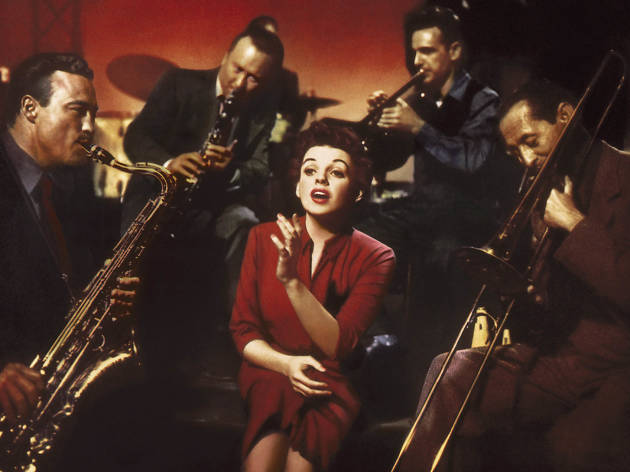 Director: George Cukor
Cast: Judy Garland, James Mason, Jack Carson
James Mason and Judy Garland headline the definitive version of this oft-told Hollywood sob story, which was painstakingly semireconstructed (some lost scenes feature dialogue and stills only) in 1983.
'There's a scene towards the end of this film where Judy Garland is in the middle of a screaming fight and she turns her back to the camera to cry. I never knew a back could be so interesting. I was obsessed with it, how I could still see her grief and her anger from how she held herself. I'd never seen someone put so much emotion into acting, to the point where you want to ask them if they're okay. I thought that was just so cool."—Jessica Barden
Time Out says: "Of all Hollywood's heartbreakers, this must be one of the saddest."
A Star Is Born
46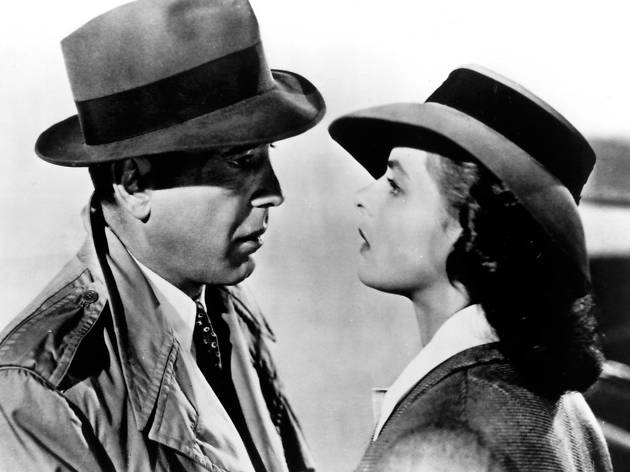 Director: Michael Curtiz
Cast: Humphrey Bogart, Ingrid Bergman, Claude Rains
An immortal but ill-fated WWII romance between a surly club owner (Bogart) and a woman from his past (Bergman), Curtiz's classic might be the most gracefully averted disaster in Hollywood history: Despite being half-shot without a script, almost every line of the movie has been etched into the collective unconscious.
"It's just perfect, isn't it? Not a line, not a shot, not a hair out of place. The romantic core is heartbreaking, but the film is surprisingly tough too: all that business about Claude Rains blackmailing young women, and Rick's attitude to his poor discarded Yvonne. It never pulls punches."—Tom Huddleston, assistant UK film editor, Time Out
Time Out says: "Bogart, Bergman, a catchy piano tune, Nazis: It's the love story that has it all. And yet, it doesn't take much to see that the problems of three little people don't amount to a hill of beans in this crazy world. Someday you'll understand that. (We just got goose bumps.)"
Casablanca
47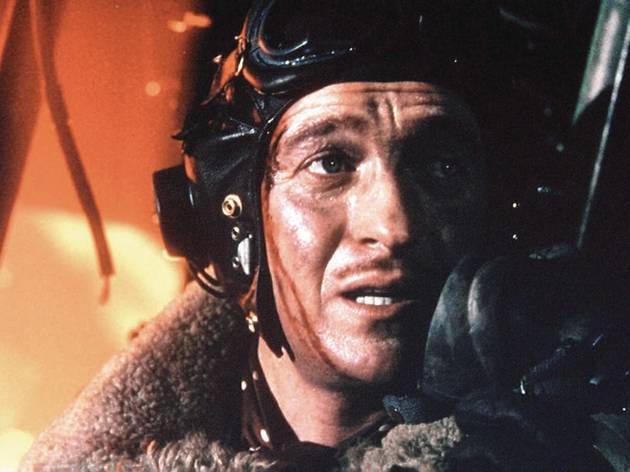 A Matter of Life and Death (1946)
Director: Michael Powell and Emeric Pressburger
Cast: David Niven, Kim Hunter, Robert Coote
Made by Britain's independent filmmakers the Archers at the height of their powers, this supernatural romance stars David Niven as a dead British pilot attempting to argue his way back to corporeal existence.
"My favorite film since I was about 12. Romantic, disturbing, beautiful, strange and challenging. One of the most extraordinary opening scenes of all time. Deceptively simple and truly groundbreaking."—Michael Sheen
Time Out says: "Also known as Stairway to Heaven, this is a delightful fantasy that we'd love by any title."
A Matter of Life and Death
48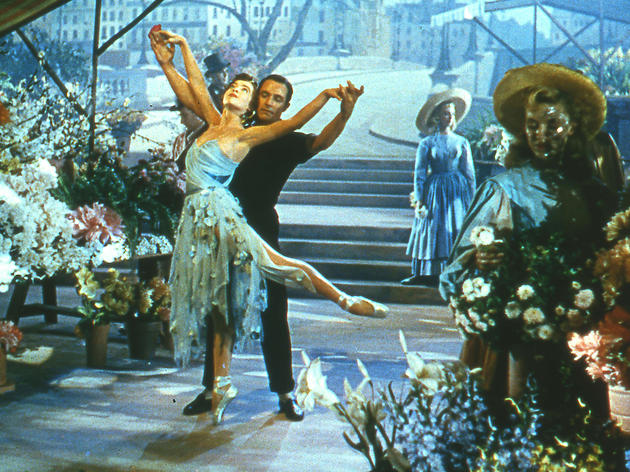 An American in Paris (1951)
Director: Vincente Minnelli
Cast: Gene Kelly, Leslie Caron, Oscar Levant
Minnelli's classic musical tells the story of an American GI (Kelly) who lingers in Paris after the war, becomes a painter and naturally falls into a love triangle with a humble French girl and a lonely heiress.
"I was so affected by this movie. The way Gene Kelly moved and showcased his ladies just melted me when I was a teenager in Texas. I've been looking for 'that guy' ever since."—Betty Buckley
Time Out says: "For nearly two hours of Gene Kelly's sublime dancing and infectious grin—not to mention some terrific Gershwin tunes—it's worth putting up with the poutiness of Leslie Caron and the obsequiousness of Oscar Levant."
49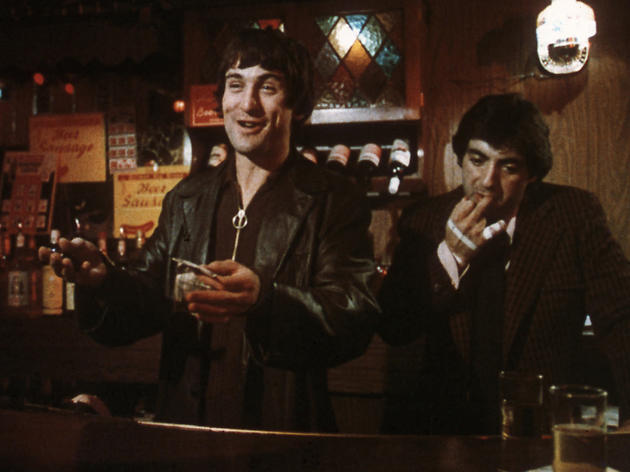 Director: Martin Scorsese
Cast: Robert De Niro, Harvey Keitel, David Proval
Scorsese's iconic breakthrough rolls through the rusted underbelly of Little Italy as it used to be, shining a light on the violent world of small-time hoods that he would explore for the next 40 years (and counting).
"Scorsese marked me deeply as a film lover and as a thinker. He turned the frustrations of his youth into much more than mere nostalgia (this isn't just another American Graffiti). There's a hard piece of wisdom here: You can't save every soul."—Joshua Rothkopf, New York film editor
Time Out says: "The film that launched a thousand irritating knockoffs has lost none of its startling power over the years."
Mean Streets
50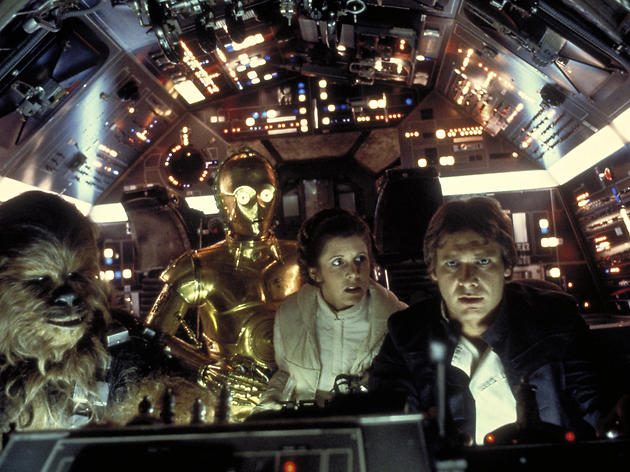 The Empire Strikes Back (1980)
Director: Irvin Kershner
Cast: Mark Hamill, Harrison Ford, Carrie Fisher
Star Wars has more of a nostalgic pull for those born between 1960 and 1975, but there's no denying that Empire is the trilogy's real masterpiece, in spite of its unresolved conclusion. Do, or do not. There is no try.
"Star Wars defines my whole childhood…it bonds me with my brothers. We don't trust nonfans."—Katie McGrath
Time Out says: "There's no denying that The Empire Strikes Back is the original trilogy's real masterpiece, in spite of its unresolved conclusion."
The Empire Strikes Back
51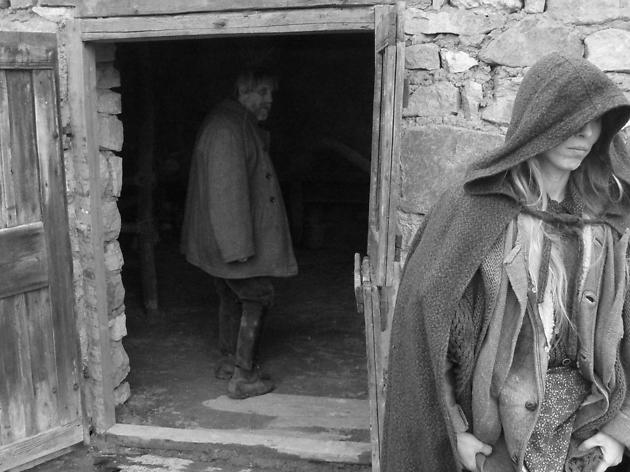 Director: Béla Tarr and Ágnes Hranitzky
Cast: Erika Bók, János Derzsi, Mihály Kormos
The story goes that Friedrich Nietzsche once encountered a horse that was being whipped by its master, and that after intervening, the philosopher never spoke a word again. Béla Tarr's apocalyptic final film imagines what might have happened to the horse.
"It's been four years since I saw this movie and I still feel cold. The sequence where the carriage rides over the top of the hill only to return a few moments later might be the most vividly concise illustration of despair I've ever seen."—David Ehrlich, New York associate film editor, Time Out
Time Out says: "A lugubrious yet overwhelming journey into the depths of despair."
The Turin Horse
52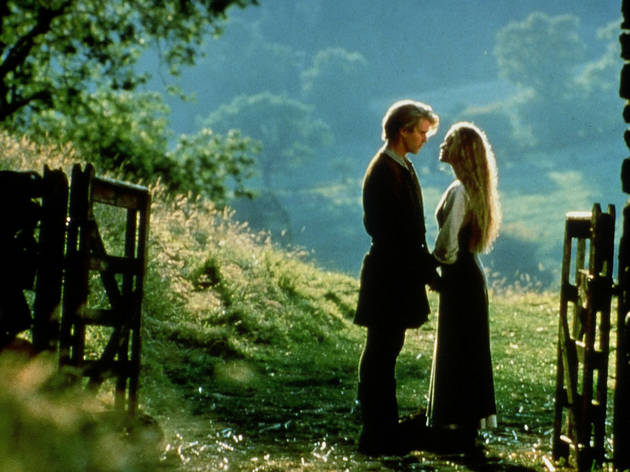 The Princess Bride (1987)
Director: Rob Reiner
Cast: Cary Elwes, Mandy Patinkin, Robin Wright
A beloved fairy tale that doubles as a testament to the need for keeping such things alive, Reiner's winking adventure weaves a classic yarn about a kidnapped princess (Wright) and the dashing swordsman (Elwes) who's determined to rescue her.
"I would've been 11 or 12 when I saw this at the cinema—my mum was sick in bed, so I saw it on my own then ran back and told her the entire plot in painstaking detail, a bit like Peter Falk and Fred Savage in reverse. I was so excited by it. That balance of real adventure and self-mocking humor just exploded my brain."—Tom Huddleston, assistant UK film editor, Time Out
Time Out says: "The sentimental attachment that folks have to this adaptation of William Goldman's fantastic novel almost defies description."
The Princess Bride
53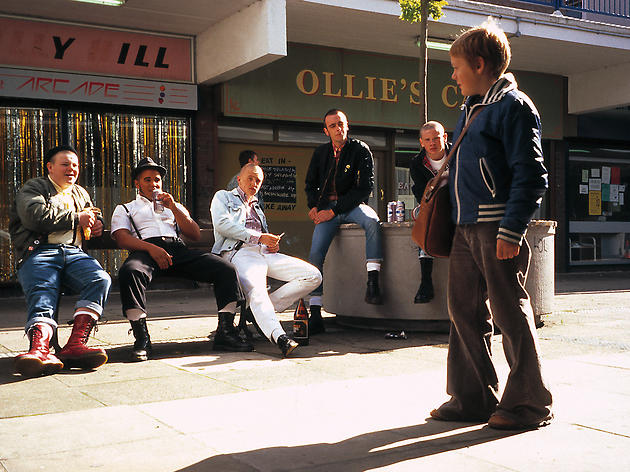 Movies
This Is England (2006)
Director: Shane Meadows
Cast: Thomas Turgoose, Stephen Graham, Jo Hartley
A traumatized portrait of England's East Midlands in the early '80s, This Is England follows a fatherless and feral 12-year-old kid (Turgoose) as his search for acceptance finds him caught up with a group of local skinheads.
"The way in which you become completely engrossed by all of the performances makes it all the more terrifying when the story turns. The use of music in the film is absolutely amazing. Every time I watch the film, I find it affecting."—George MacKay
Time Out says: "Meadows's terrific autobiographical nationalist drama is unflinchingly honest about the roots of racism."
This Is England
54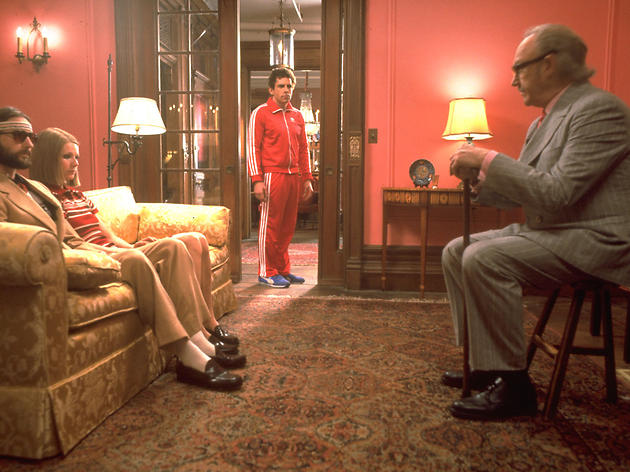 The Royal Tenenbaums (2001)
Director: Wes Anderson
Cast: Ben Stiller, Gene Hackman, Gwyneth Paltrow
Wes Anderson's career-defining comedy introduces a sprawling family of neurotic New York geniuses as they gather to confront the father who screwed them all up.
"Wes Anderson is currently the most inventive and creative storyteller currently working in American cinema. This is one of his finest. If you don't like this film, we can never be friends." —Emma Kennedy
Time Out says: "Ever wonder if Wes Anderson has read J.D. Salinger's 'Glass Family' stories? After seeing this near-perfect film about a dysfunctional clan of geniuses, you'll pretty much have your answer."
The Royal Tenenbaums
55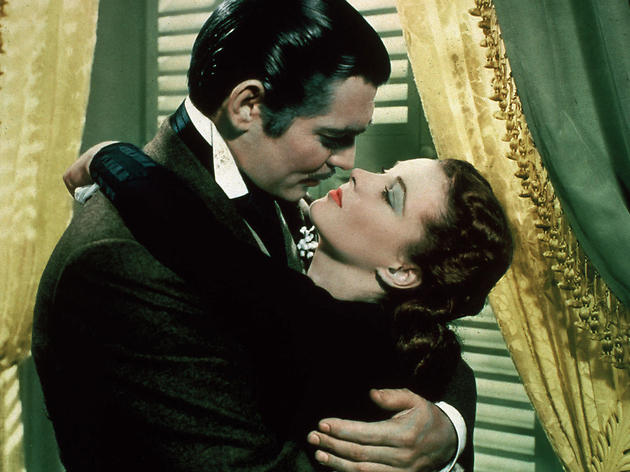 Gone with the Wind (1939)
Director: Victor Fleming
Cast: Clark Gable, Vivien Leigh, Thomas Mitchell
This peerlessly epic Civil War melodrama about the sordid love life of a slave-owning Southern belle is a cornerstone of American cinema (for better or worse).
"I'm a late-comer to the epic romance between Vivien Leigh and Clark Gable. The four-hour running time always put me off (four hours!), but this is love story to swoon to."'—Cath Clarke, UK film editor, Time Out
Time Out says: "An overhyped, underwhelming mixture of spectacle and bathos."
Gone with the Wind
56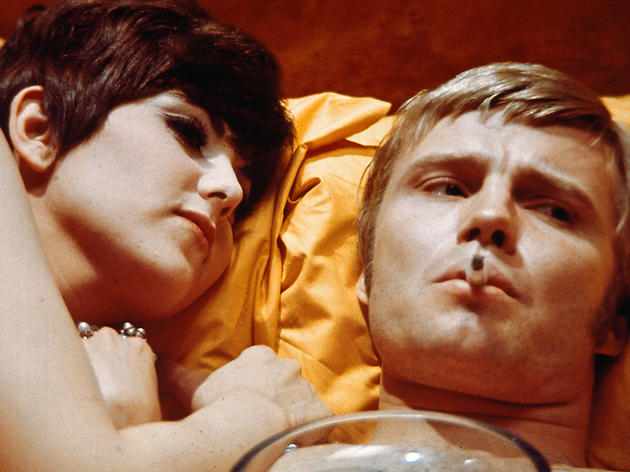 Director: John Schlesinger
Cast: Dustin Hoffman, Jon Voight, Sylvia Miles
A newbie male prostitute by the name of Joe Buck (Voight) arrives in New York and tries to learn the lay of the land under the tutelage of hustler extraordinaire Ratso Rizzo (Hoffman).
"Jon Voight as the big dumb Texas cowboy and Dustin Hoffman as lowlife Ratso—this is a film to watch for its intense, committed performances."—Cath Clarke, UK film editor, Time Out
Time Out says: "It's hard to believe now that this admittedly frank but hardly scandalous movie was rated X at the time of its release—and equally hard to believe that neither Jon Voight nor Dustin Hoffman won the Best Actor Oscar that year."
Midnight Cowboy
57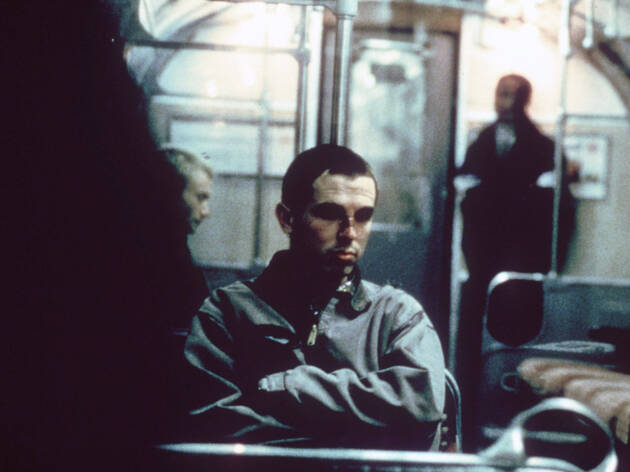 Director: Gary Oldman
Cast: Ray Winstone, Kathy Burke, Charlie Creed-Miles
Oldman's feature debut proves the rare exception to the rule that famous actors make lousy directors. Yes, it's exceptionally bleak—the plot finds Ray Winstone (Sexy Beast) terrorizing his family—but there are many moments of grace.
"A ridiculously brilliant film. I don't think you will find a more heartbreaking and relentless performance than Kathy Burke's turn in this. She is sublime. Utterly sublime. As is everyone else. Just beautiful casting. What is perfect about Nil By Mouth is that it's devastating to watch but it has humor in it. That, for me, is the perfect recipe for a good, engaging, honest film." – Amanda Abbington
Time Out says: "Gary Oldman's feature debut proves the rare exception to the rule that famous actors make lousy directors. Yes, it's exceptionally bleak—the plot finds Ray Winstone terrorizing his family—but there are also several moments of transporting beauty and grace."
Nil By Mouth
58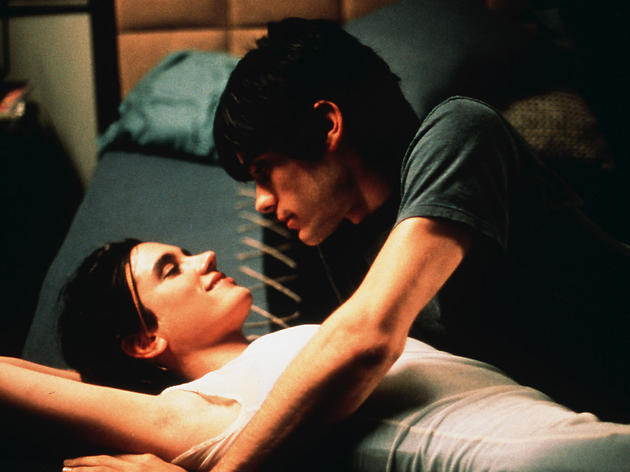 Requiem for a Dream (2000)
Director: Darren Aronofsky
Cast: Jared Leto, Ellen Burstyn, Jennifer Connelly
Four Coney Island residents are consumed by substance abuse in this vividly hyperstylized drug trip down the rabbit hole.
"This is my idea of the perfect second movie: Darren Aronofsky's follow-up to Pi is tougher, bolder, more humane, more outraged, more everything. He's always been great at conveying the fragility of bodies, but I don't think he's yet eclipsed his work with Ellen Burstyn here."—Joshua Rothkopf, New York film editor
Time Out says: "Drugs are bad. Do not take drugs. That's what Darren Aronofsky's show-offy parable about substance abuse boils everything down to: Drugs are not such a swell idea. Don't do them."
Requiem for a Dream
59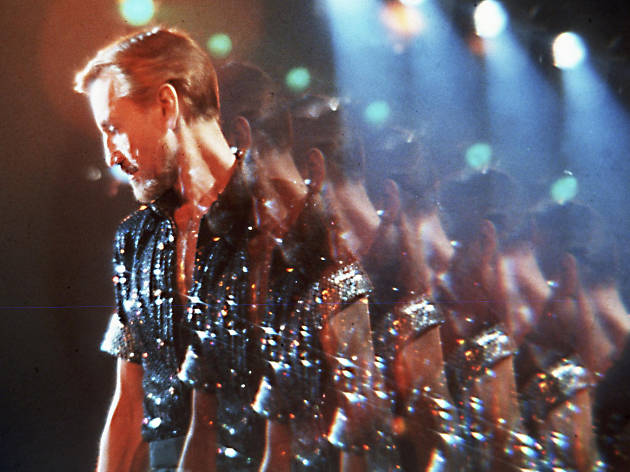 Director: Bob Fosse
Cast: Roy Scheider, Jessica Lange, Leland Palmer
Time has been surprisingly kind to Fosse's nihilistic, autobiographical story of a hard-living director (Roy Scheider, never better) on the cusp of burning out for good. Not even Jessica Lange playing death can derail this update on 8½.
"Possibly my favorite film of all time. I love Fosse with an irrational passion. The editing, the music, the precision with which he charts this man's loss of control. Never has there ever been a more searing or imaginative exploration of the self on film."—Zoe Kazan
Time Out says: "Time has been surprisingly kind to Fosse's autobiographical story of a hard-living director on the cusp of burning out for good. The dance numbers are phenomenal, and not even Jessica Lange playing Death (!) can derail this nihilistic and exhilarating update of 8 1/2."
All That Jazz
60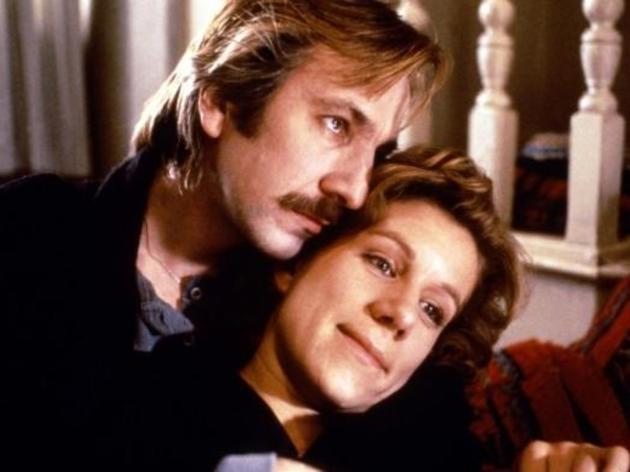 Truly Madly Deeply (1990)
Director: Anthony Minghella
Cast: Juliet Stevenson, Alan Rickman, Jenny Howe
Before it was a hit song by Savage Garden, Truly Madly Deeply was a winsomely fantastic comedy about a bereft British woman (Stevenson) whose long-time love returns home as a ghost.
"Juliet Stevenson traverses the emotional terrain starting from the depth of sorrow all the way up to ecstasy of joy with such a generosity, openness and commitment that it served as a powerful example for me. If she can do that, then it's possible I can do it too." —Lili Taylor
Time Out says: "The BBC's sweet, feminine answer to Ghost concentrates on the emotions (and the ratty apartment) of Juliet Stevenson, so desperately unhappy after her lover's death that he comes back from the grave to be with her. As a metaphor for the experience of bereavement, the conceit is overextended, though Stevenson almost makes it work."
Truly Madly Deeply
61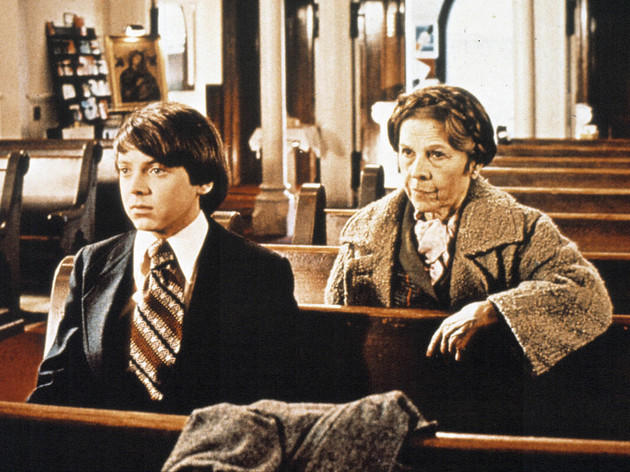 Director: Hal Ashby
Cast: Bud Cort, Ruth Gordon, Vivian Pickles
A suicidal teenager (Cort) falls in love with the free-spirited 79-year-old woman (Gordon) he meets at a funeral in Hal Ashby's wistfully transgressive romance, the influence of which can be seen in just about everything that premieres at Sundance.
"I first saw it as a teenager growing up in the London suburbs and was totally sold on Harold and Maude's sunny, hippy, be-yourself message—and that lovely Cat Stevens soundtrack."—Cath Clarke, UK film editor, Time Out
Time Out says: "He's a young man obsessed with offing himself. She's a sweet old lady who gives him a picture of a sunflower. The songs of Cat Stevens are wafting through the airwaves. Of course they're going to fall in love. It's everybody's favorite intergenerational romance for a reason."
Harold and Maude
62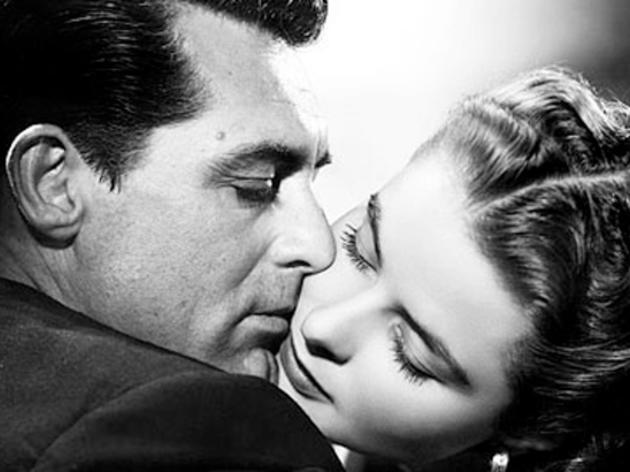 Director: Alfred Hitchcock
Cast: Ingrid Bergman, Cary Grant, Claude Rains
Many folks consider this one Alfred Hitchcock's greatest; if nothing else, it features Cary Grant at his least sympathetic, playing an agent who coerces Ingrid Bergman into marrying spy Claude Rains in order to secure information.
"Absolutely perfect screenplay, acting, camera, everything. The most romantic movie I know. Gotta put Hitchcock on the list."—Zoe Kazan
Time Out says: "In the running for Hitch's greatest film, it still features the most erotic kiss in the history of cinema."
Notorious
63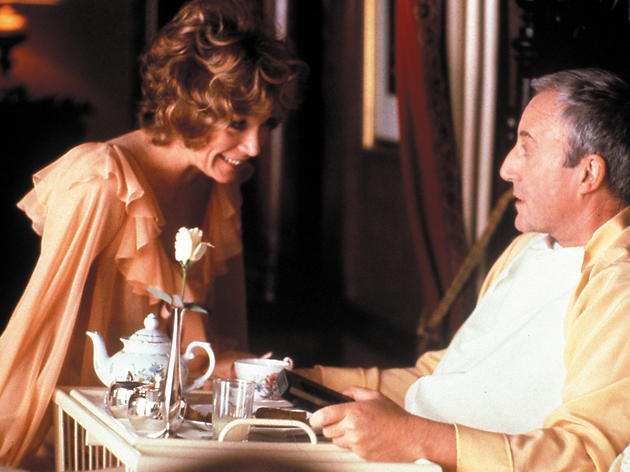 Director: Hal Ashby
Cast: Peter Sellers, Shirley MacLaine, Melvyn Douglas
Sellers is pitch perfect as a befuddled gardener who unwittingly rises to national prominence in Hal Ashby's trenchant satire of an American media culture that had recently been dumbstruck by the musings of theoretician Marshall McLuhan.
"Peter Sellers would lose himself inside his roles in a way I find scary but totally compelling. His performance here is so blank, so strange, it's haunting. And as political satire, Being There still feels timely: just look at the rise of Donald Trump and you'll see that the cult of idiocy is alive and well."—Tom Huddleston, assistant UK film editor, Time Out
Time Out says: "Sellers is pitch perfect as a befuddled gardener who unwittingly rises to national prominence in Hal Ashby's trenchant satire of an American media culture that had recently been dumbstruck by the musings of theoretician Marshall McLuhan."
Being There
64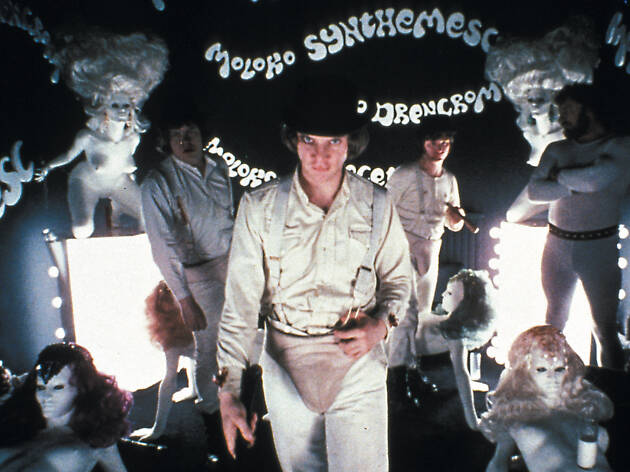 A Clockwork Orange (1971)
Director: Stanley Kubrick
Cast: Malcolm McDowell, Michael Bates, Patrick Magee
Up for a bit of the ol' ultraviolence, me droogies? Kubrick's sensationalistic, chilling social satire has its detractors, but it says more about the perverse necessity of free will than a dozen Ayn Rand books and Rush songs combined.
"I saw this at the same fifth grade sleepover as Taxi Driver. A double mind blower. My dad's favorite movie. We used to listen to the soundtrack when he drove me to Little League games."—Bill Hader
Time Out says: "Kubrick's sensationalistic social satire has its detractors (the usual claim of all stylistic brio, no substance), but it's undeniably funny, scabrous and chilling."
A Clockwork Orange
65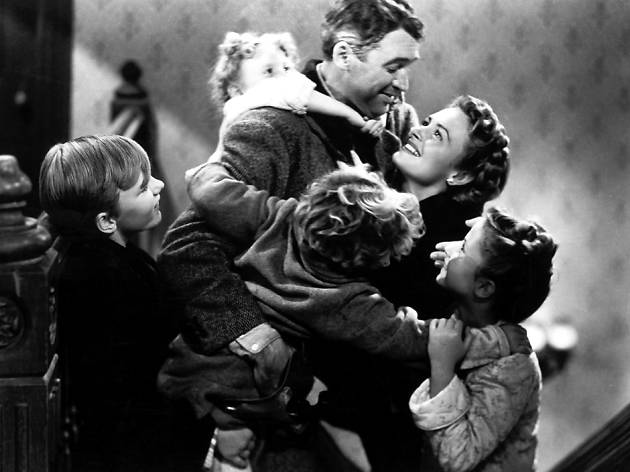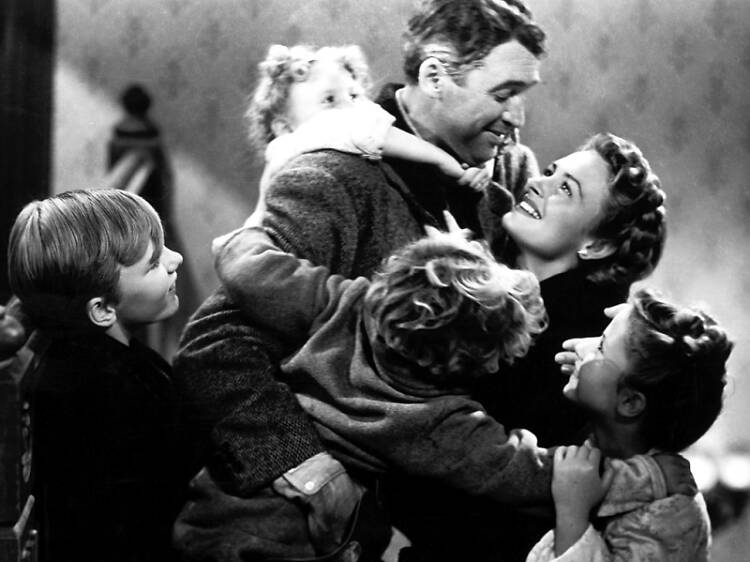 It's a Wonderful Life (1946)
Director: Frank Capra
Cast: James Stewart, Donna Reed, Lionel Barrymore
Now considered to be the quintessential Christmas movie, this saccharine-sweet melodrama follows suicidal George Bailey (Stewart) as an angel shows the frustrated businessman what his small town would have been like without him.
"I could watch Jimmy Stewart do a crossword and never get bored. I showed it to my twin brother at Christmas betting him £20 he couldn't not cry. Towards the end I tapped him on the shoulder to see if he had managed it, and he just held up a £20 and said, 'Shut up and let me watch.'"—Tom Bateman
Time Out says: "The only Yuletide favorite to pivot around an attempted suicide, Capra's postwar fable is a fascinating mélange of social and personal impulses and the questionable charms of home. It's funny, compelling and moving."
It's a Wonderful Life
66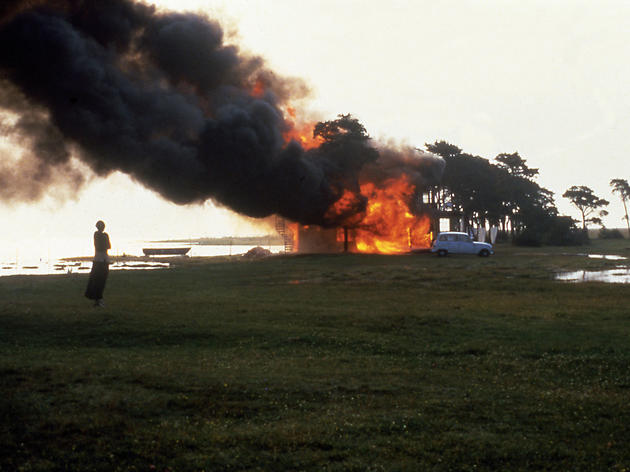 Director: Andrei Tarkovsky
Cast: Erland Josephson, Susan Fleetwood, Allan Edwall
Set at the dawn of World War III, Tarkovsky's final film is a somber meditation on contemporary spirituality, featuring a fine performance by Bergman regular Erland Josephson and more gloom than you can shake a stick at.
"The films of Andrei Tarkovsky are one of cinema's great adventures, demanding yet rewarding like no other work. When I saw his final movie, it hit me hardest for having grown up terrified by nuclear holocaust. The Sacrifice goes on a perfect double bill with WarGames."—Joshua Rothkopf, New York film editor
Time Out says: "Tarkovsky's final film is a somber meditation on contemporary spirituality, and a film that's still unrivaled in its expression of sheer dread."
The Sacrifice
67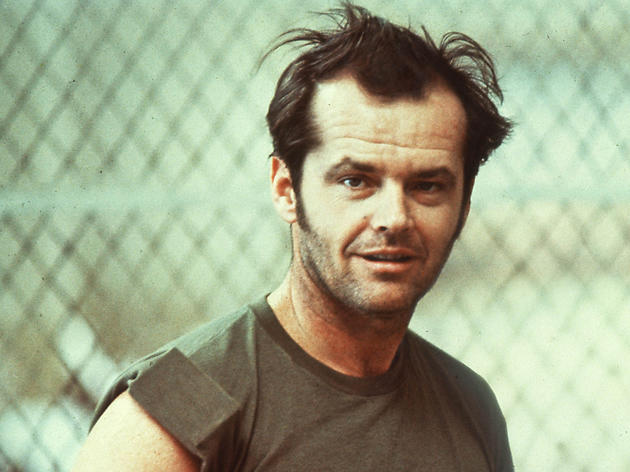 One Flew Over the Cuckoo's Nest (1975)
Director: Milos Forman
Cast: Jack Nicholson, Louise Fletcher, Michael Berryman
Forman helped Jack Nicholson win the first of his three Oscars (to date) for his indelible performance as renegade asylum patient Randle Patrick "R.P." McMurphy, anticonformist hero to the loonies with whom he shares bed and board.
"Jack Nicholson is mesmerizing in everything. Great character diversity."—Roxanne McKee
Time Out says: "A strictly realistic approach to Ken Kesey's novel confines the horizons of the original into a saner, less delirious tragi-comedy. For all the film's painstaking sensitivity, one longs for more muscle, which only Nicholson consistently provides."
One Flew Over the Cuckoo's Nest
68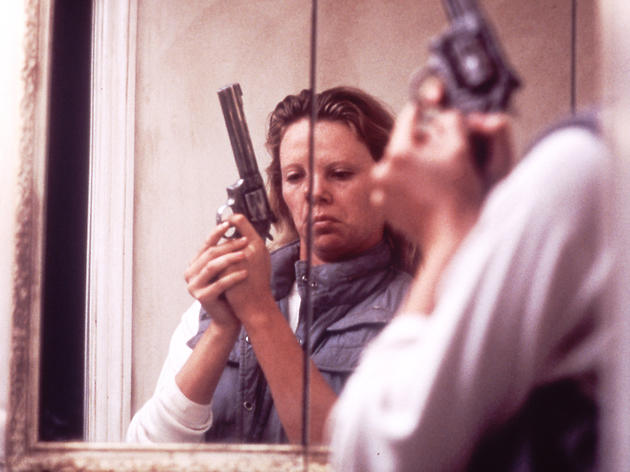 Director: Patty Jenkins
Cast: Charlize Theron, Christina Ricci, Bruce Dern
Shedding her starlet status and disappearing into the darkest role of her career, Charlize Theron brings real-life criminal prostitute Aileen Wuornos back to life in this frightening biopic about the last years of a serial killer.
"Charlize Theron delivers the most astounding, towering performance in this film. She captures every single detail of Aileen Wuornos and the physical transformation is tremendous."—Faye Marsay
Time Out says: "Christina Ricci's role is too ill-defined for the love story to mean as much as it should, but Theron's performance goes beyond cosmetics to dig out the blind fury, the madness and the hope which put Wuornos on Death Row."
Monster
69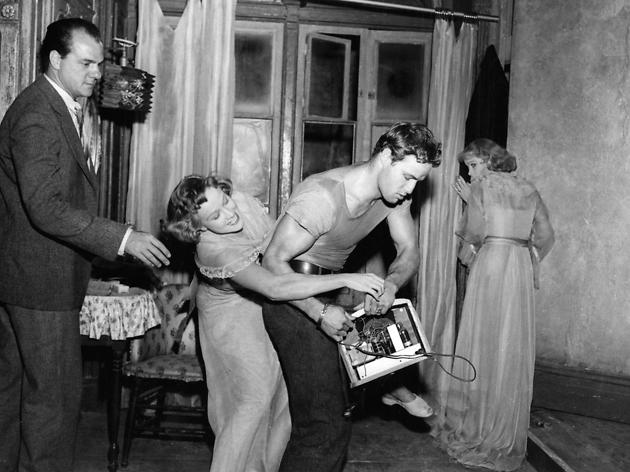 A Streetcar Named Desire (1951)
Director: Elia Kazan
Cast: Marlon Brando, Kim Hunter, Vivien Leigh
The Tennessee Williams adaptation against which all others are measured, this barnstorming melodrama stars Marlon Brando as the brutish Stanley Kowalski, and Vivien Leigh as the spiraling sister-in-law who drops anchor in the broiling New Orleans apartment that Stanley shares with his wife.
"One word: Brando. This was more or less his first film and I can barely imagine what it must have been like to see it at the time. Here was this handsome, brutal bundle of pain yelling and screaming and sweating across the screen in a searing version of a play. I wish I'd been around then."—Dave Calhoun, Global film editor, Time Out
Time Out says: "A landmark adaptation. We think you're going to be hearing a lot about this Brando kid."
A Streetcar Named Desire
70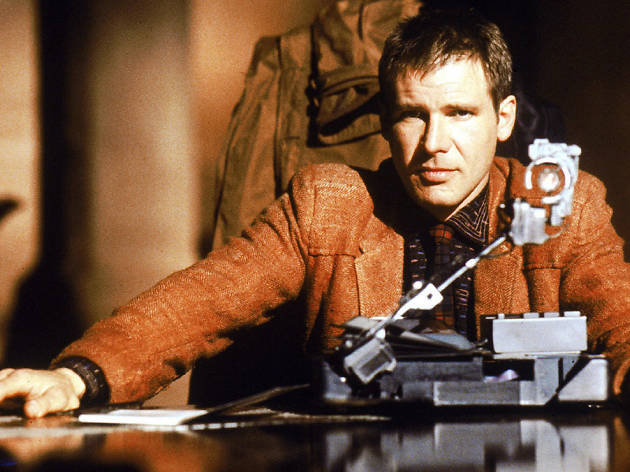 Director: Ridley Scott
Cast: Harrison Ford, Rutger Hauer, Sean Young
The cyberpunk noir that created the template for sci-fi cinema as we know it today, Ridley Scott's rain-soaked Philip K. Dick adaptation stars Harrison Ford as a man charged with hunting down a group of rogue "replicants" in dystopian Los Angeles.
"This is a movie that can recalibrate your tastes if you see it at the right age. It's science fiction with an ache: with sex, nostalgia, postmodern architecture, death, frustration, metaphysics. There's really no going back to Star Wars after it."—Joshua Rothkopf, New York film editor
Time Out says: "One of the best sci-fi films ever."
Blade Runner
71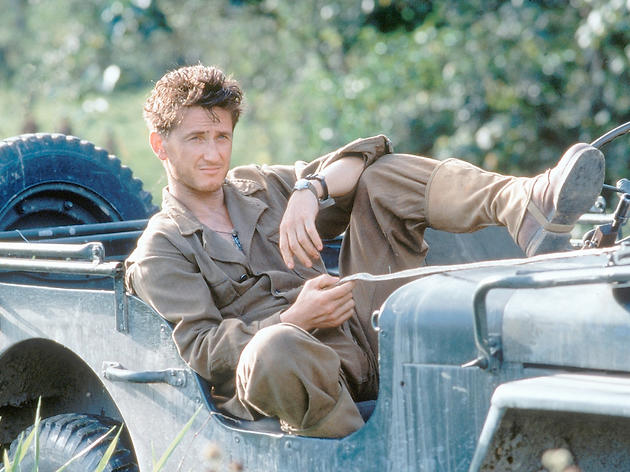 Director: Terrence Malick
Cast: Nick Nolte, Jim Caviezel, Sean Penn
Malick returned to filmmaking 20 years after Days of Heaven with this towering adaptation of James Jones's WWII novel. It's beautifully photographed and upends expectations at every turn, especially in how it treats the celebrity-laden cast.
"My first properly spiritual experience watching a film."—Riz Ahmed
Time Out says: "Malick's visually spectacular, borderline pretentious adaptation of James Jones's novel confirmed that war is hell—especially when spent in the company of a platoon of philosophy majors."
The Thin Red Line
72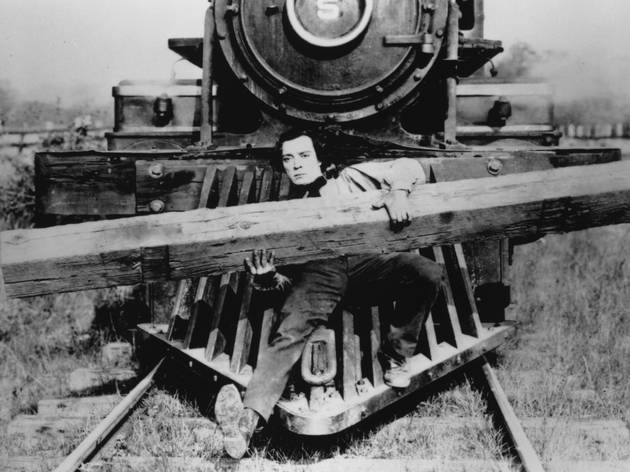 Director: Buster Keaton and Clyde Bruckman
Cast: Keaton, Marion Mack, Glen Cavender
Buster Keaton's magnum opus stars the Great Stone Face as a Civil War-era engineer who loves his train almost as much as he loves his girl, and finds himself tasked with having to rescue both.
"I find Keaton much more approachable than Chaplin, even if he never pushed the process of filmmaking quite as far. Just knowing that every stunt here is presented as is, with no camera trickery, is mind-blowing. He really blew up a bridge, with a real train on it!"—Tom Huddleston, assistant UK film editor, Time Out
Time Out says: "Arguably Keaton's crowning achievement—and inarguably one of the greatest silent comedies ever—this story of a train conductor, his girl and the American Civil War is the dictionary definition of a masterpiece."
The General
73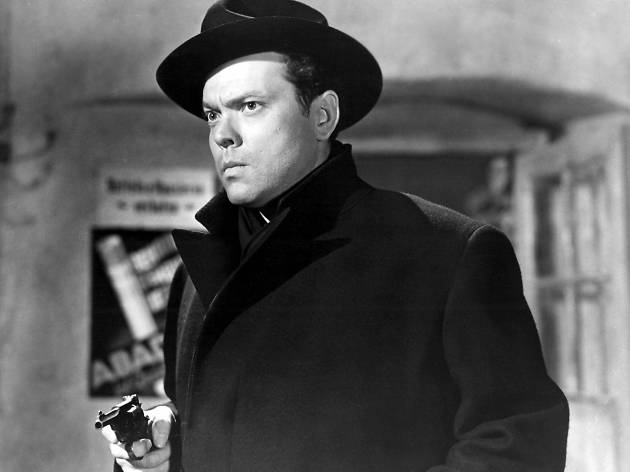 Director: Carol Reed
Cast: Joseph Cotten, Orson Welles, Alida Valli
Turning postwar Vienna into a riveting labyrinth of shadows, Carol Reed's iconic noir follows struggling American novelist Holly (Cotton) who combs the city in search of mysterious Harry Lime (Welles), the old friend who invited him there.
"When I first saw this one, I was cowed by its reputation as one of the great noirs—Orson Welles was like a god to me. But returning to it recently, I was struck by how hilarious it is. Closer to a nightmarish Barton Fink than is discussed."—Joshua Rothkopf, New York film editor
Time Out says: "Just as sultry leading lady Alida Valli feels a little like an Ingrid Bergman imposter, the movie registers just shy of a realistic drama—maybe one that's been cooked up by the overheated mind of a writer like Holly himself."
The Third Man
74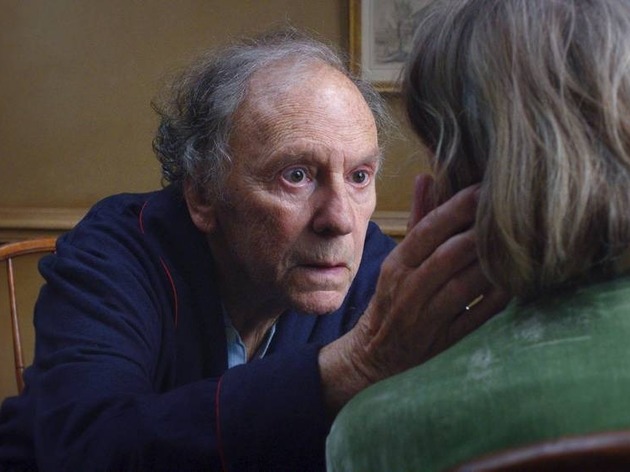 Director: Michael Haneke
Cast: Jean-Louis Trintignant, Emmanuelle Riva, Isabelle Huppert
Charting the moments when one couple's autumn years turn wintry, Michael Haneke's tender, tragic story of an elderly husband and wife dealing with the latter's debilitating illness couldn't be more aptly named.
"People assume that the title is ironic, which makes plenty of sense given Haneke's well-earned reputation as the coldest director on earth. But I've always felt like this is one of the most crushingly romantic movies ever made: All marriages end, but few end as lovingly as the one between Jean-Louis Trintignant and Emmanuelle Riva."—David Ehrlich, New York associate film editor, Time Out
Time Out says: "Michael Haneke's tender, tragic story of an elderly husband and wife dealing with the latter's debilitating illness couldn't be more aptly named. We all knew Haneke could do cerebral; now the notoriously severe director officially proves he can do emotionally resonant just as well."
Amour
75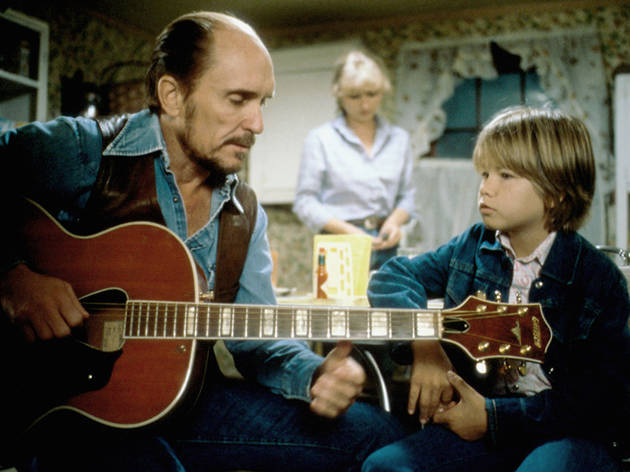 Director: Bruce Beresford
Cast: Robert Duvall, Tess Harper, Betty Buckley
Mac Sledge (Duvall) has a drinking problem, an ex-wife (Buckley) and a country-music career on the skids. But he struggles to find a way forward, via reflection, abstinence and the affections of a widow (Harper).
"This film was a great blessing in my life! I played Duvall's ex-wife: country-western star Dixie Scott. I got to work with my heroes in this movie. The song I sang, 'Over You,' was nominated for an Oscar and it won the Golden Globe. I sang it on the Globes. This film is an American classic. As our sound man Chris Newman said one night during dailies, 'This is the ashram of filmmaking.' All of these amazing world-class artists combined their expertise in a beautiful portrait of alcoholism and redemption."—Betty Buckley
Time Out says: "Redemption stories are ten to the dozen in Hollywood, but this one feels heartbreakingly genuine—Duvall was never better, and that's saying something."
Tender Mercies
76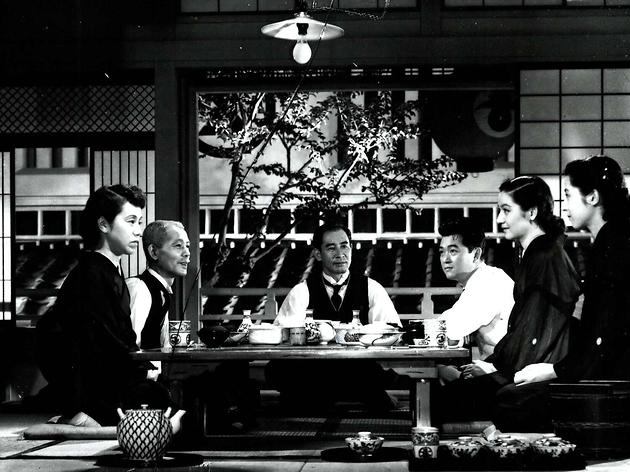 Director: Yasujiro Ozu
Cast: Chishû Ryû, Chieko Higashiyama, Setsuko Hara
Ozu's depressing but somehow still hopeful masterpiece quietly dissects the generation gap, as children either patronize or just plain ignore their elderly parents. Just about every Ozu film is worth seeing, but this one may be his finest.
"This is the first Yasujiro Ozu film I saw. It blew me away. And made me want to call my parents. Watch it."—Kyle Soller
Time Out says: "Often topping lists of the best films of all time, and a great influence on many great directors of the last half-century, not least for its purity of expression, this remains one of the most approachable and moving of all cinema's masterpieces."
Tokyo Story
77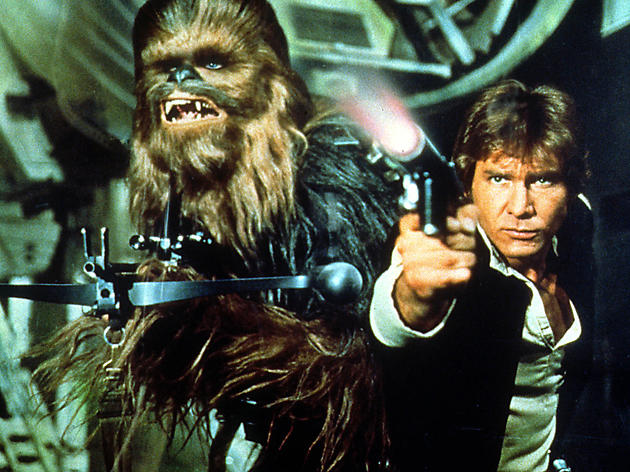 Director: George Lucas
Cast: Mark Hamill, Harrison Ford, Carrie Fisher
Yes, the acting's a little clunky. Sure, the dialogue sounds like it was translated from Serbo-Croatian. Still, the first film in the series still retains an earnest, can-do charm, not to mention plenty of Alec Guinness as Obi-Wan.
"This holds such a huge place in my heart for so many reasons, nostalgia being just one of them."—John Dagleish
Time Out says: "Star Wars itself has distinct limitations, but the current return to a cinema of spectacle and wonder is wholly encouraging. Or would you prefer The Sound of Music?"
Star Wars
78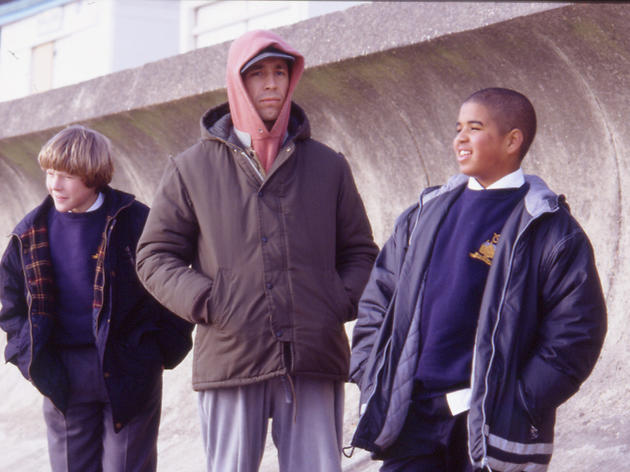 A Room for Romeo Brass (1999)
Director: Shane Meadows
Cast: Andrew Shim, Ben Marshall, Paddy Considine
Paddy Considine (Dead Man's Shoes) has become one of the U.K.'s most important actors; here's another chance to catch his first standout performance, as he causes a rift between two young Yorkshire lads.
"Shane Meadows is my favorite living British filmmaker, and this is his most perfect film—rough-edged but so intimate and moving. The terrifying scene on the beach where Paddy Considine's character flips is forever burned into my memory. Amazingly, he'd never acted before in a film."—Tom Huddleston, assistant UK film editor, Time Out
Time Out says: "Meadows begins with the kind of honest attention to detail you find in Ken Loach, then, like Mike Leigh, builds up comic observation almost to the point of caricature, but with none of Leigh's latent contempt. He likes these boys for their foibles, their vulnerability and fecklessness as much as for their fundamentally good nature."
A Room for Romeo Brass
79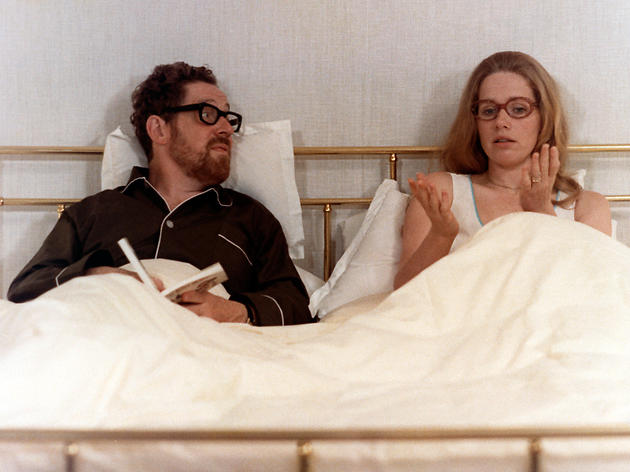 Scenes from a Marriage (1973)
Director: Ingmar Bergman
Cast: Liv Ullmann, Erland Josephson, Bibi Andersson
Originally a five-hour TV miniseries (accused of spiking the divorce rate in Sweden), Ingmar Bergman's unsparing domestic drama charts the steady dissolution of the union between a divorce lawyer (Ullmann) and a college professor (Josephson)
"I can remember seeing this at London's National Film Theatre on re-release in the early 2000s. It was probably the second Ingmar Bergman film I saw, after Wild Strawberries, and it terrified me: such fearless acting, such a complicated, truthful, watch-through-the-fingers depiction of a relationship. Now a bit older, not much wiser, I'm not sure I dare watch it again."—Dave Calhoun, Global film editor, Time Out
Time Out says: "Very little actually happens (much of the film consists of conversations in rooms), so that it's left to the performers—all superb, and mostly framed by Sven Nykvist in revealing close-ups—to bring the litany of pain to life."
Scenes from a Marriage
80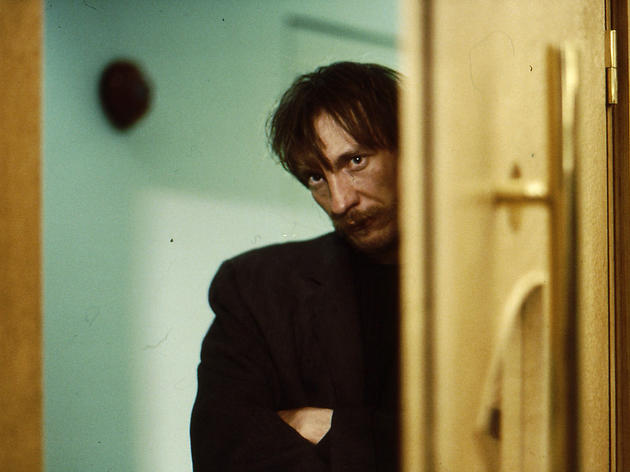 Director: Mike Leigh
Cast: David Thewlis, Lesley Sharp, Katrin Cartlidge
Johnny (Thewlis), a viciously snide layabout, flees the Manchester rape police to drop in on his wary ex-girlfriend (Sharp) in London. After seducing her roommate (Cartlidge), he hits the town on a verbal rampage.
"All hail David Thewlis! His riotous and thoroughly unclean performance in this twisted Mike Leigh film is so full of fire—after he screams "I'm a werewolf!" and howls, I was never going to abide anyone else playing Remus Lupin in the Harry Potter movies."—David Ehrlich, New York associate film editor, Time Out
Time Out says: "The cast is outstanding—Thewlis in particular, whose virtuoso performance gives the film its cruel energy, wit and power."
Naked
81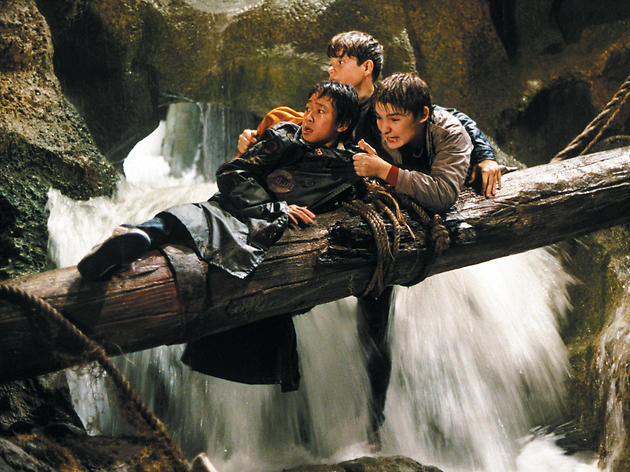 Director: Richard Donner
Cast: Sean Astin, Josh Brolin, Corey Feldman
It's a guilty pleasure from the '80s about plucky kids in search of pirate treasure, and a trip down memory lane for a generation that affectionately remembers John Matuszak as "Sloth" rather than the former defensive end for the L.A. Raiders.
"Frequently tried to recreate this with friends and cousins."—Riz Ahmed
Time Out says: "It doesn't take long for Richard Donner's film to descend into a mess of obnoxious child performances (only a teenage Josh Brolin escapes with his dignity), harsh visuals and headache-inducing busyness."
The Goonies
82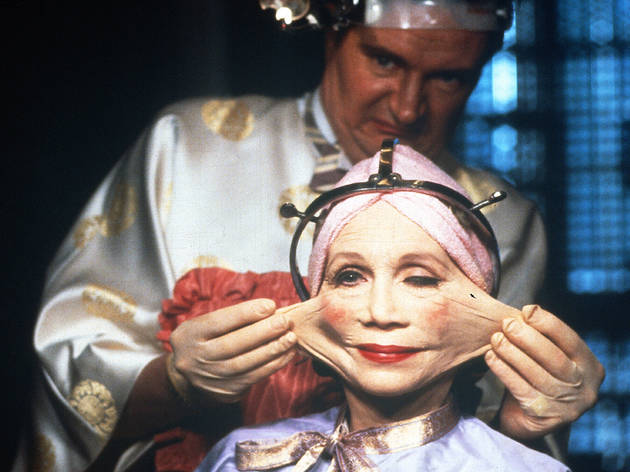 Director: Terry Gilliam
Cast: Jonathan Pryce, Kim Greist, Robert De Niro
Gilliam's dystopic vision of the future is hilarious and chilling by turns; Jonathan Pryce, Robert De Niro, Bob Hoskins and Jim Broadbent are among the superlative cast. Once seen, never forgotten.
"Terry Gilliam is without doubt one of my favorite directors and this future vision of a bureaucratic nightmare perfectly demonstrates the glimpse you get into his imagination in all his movies. Some of my favorite actors pop up all the way through it, too."—John Dagleish
Time Out says: "Gilliam fuses terror and comedy with real brilliance; elsewhere, the plot's gaping holes reduce the film to a glittering novelty."
Brazil
83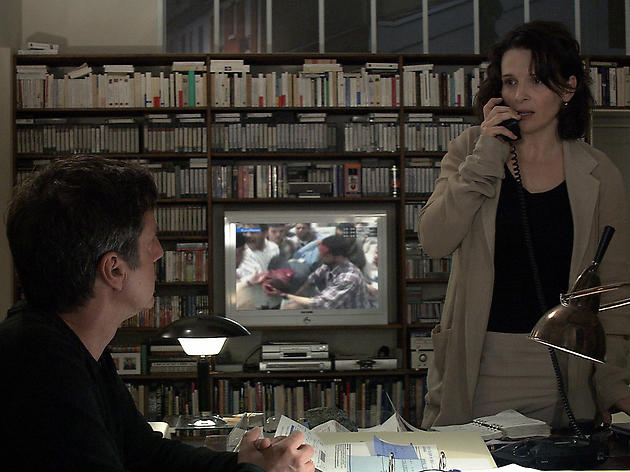 Director: Michael Haneke
Cast: Daniel Auteuil, Juliette Binoche, Maurice Bénichou
A TV host (Auteuil) and his wife (Binoche) start receiving ominous videotapes of their comings and goings filmed outside their Paris home, coupled with suggestive crayon drawings. Their happiness unravels as the police are powerless in the absence of a clear threat.
"I'll never forget stumbling into the lobby after the New York Film Festival screening of Caché—perfect strangers were practically interrogating each other, demanding answers about that sly last shot. I didn't want to leave that atmosphere, which I guess is part of the reason why I became a film critic."—David Ehrlich, New York associate film editor, Time Out
Time Out says: "It's a spectacularly intelligent movie, but it also succeeds superbly as suspenseful, gripping and emotionally affecting drama, thanks in no small part to the uniformly excellent performances."
Caché (Hidden)
84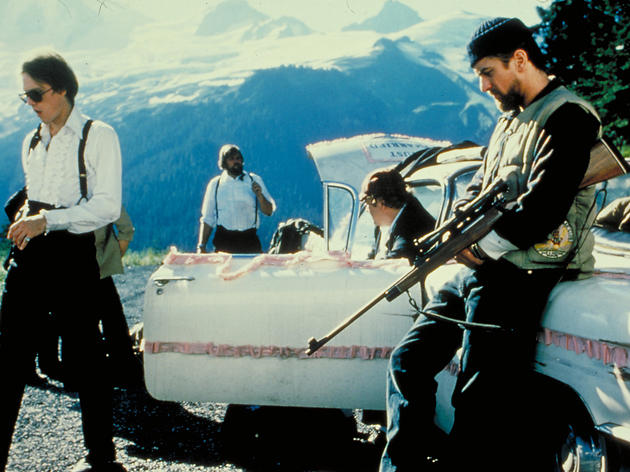 Director: Michael Cimino
Cast: Robert De Niro, Christopher Walken, Meryl Streep
Steelworking Pennsylvanians put away their hunting rifles, down their final beers and head off to serve in Vietnam, where unimaginable horrors await them.
"One of the best casts around at the time of filming and one of the most understatedly powerful and moving stories about the Vietnam era. I'm a pretty huge John Cazale fan and this is his final film. He was dying of bone cancer during filming and Meryl Streep threatened to leave the shoot if the studio fired him like they wanted to. Heartbreaking."—Kyle Soller
Time Out says: "This is probably one of the few great films of the '70s…. Running against the grain of liberal guilt and substituting Fordian patriotism, it proposes De Niro as a Ulyssean hero tested to the limit by war."
The Deer Hunter
85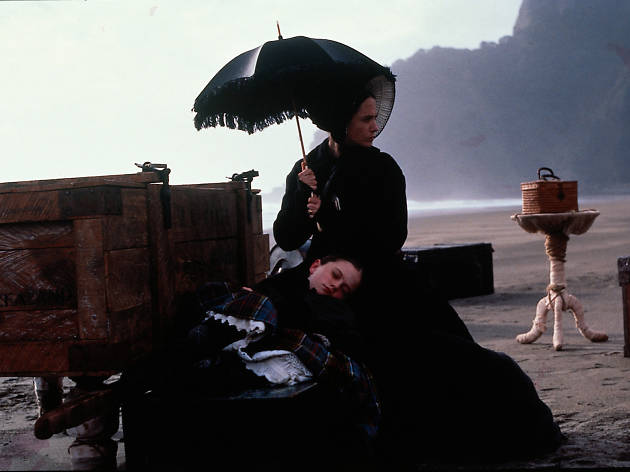 Director: Jane Campion
Cast: Holly Hunter, Anna Paquin, Harvey Keitel
It's simple, really: Lady (Holly Hunter) meets gent (Harvey Keitel). Gent has piano. Gent demands sexual favors in exchange for lady to play said instrument. Lady and gent fall in love. Roll end credits. Oh, and Anna Paquin's in it too.
"I must have been 16 or 17 when I first saw The Piano, and can remember being completely shocked by the sex between Holly Hunter and Harvey Keitel. I think I'd never sex on screen before from a woman's perspective."—Cath Clarke, UK film editor, Time Out
Time Out says: "Campion never underestimates the power physical obsession exerts over human souls, and, for once, a modern film treats erotic passion honestly."
The Piano
86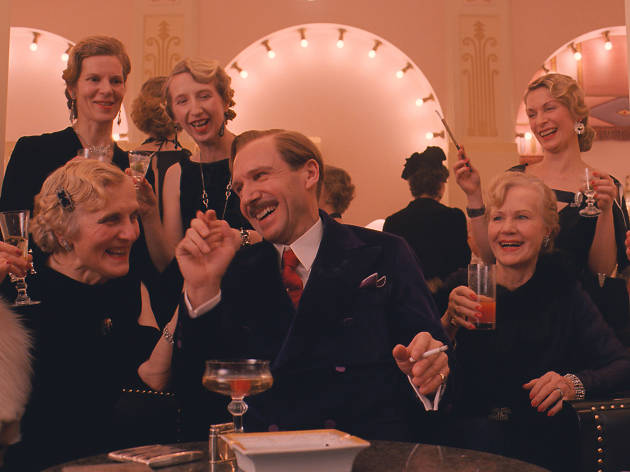 The Grand Budapest Hotel (2014)
Director: Wes Anderson
Cast: Ralph Fiennes, Tony Revolori, F. Murray Abraham
In a towering pink mansion situated somewhere in a dreamlike 1930s Alps, the elegant Monsieur Gustave (Fiennes) keep old-world civility alive as best he can, while a young lobby boy (Revolori) comes under his fragrant tutelage.
"I never thought that Wes Anderson would top The Fantastic Mr. Fox—and he obviously won't, because holy shit, what a masterpiece. The Grand Budapest Hotel, however, runs a close second, and that ain't bad."—David Ehrlich, New York associate film editor, Time Out
Time Out says: "The auteur's style—dramatic zooms, winking symmetry—is balanced against a newfound political context; this one's his To Be or Not to Be."
The Grand Budapest Hotel
87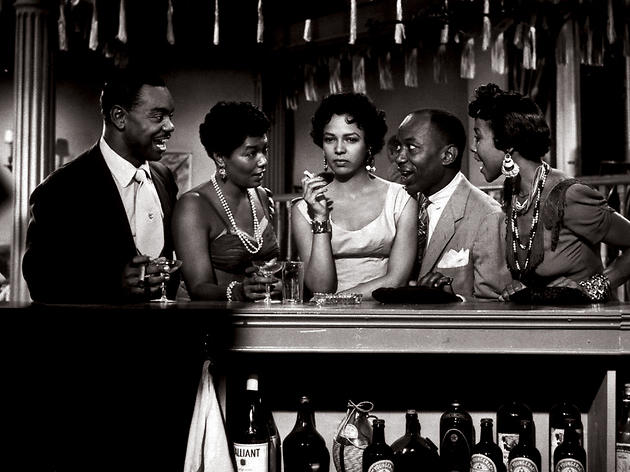 Director: Otto Preminger
Cast: Harry Belafonte, Dorothy Dandridge, Pearl Bailey
Bizet couldn't ask for a better adaptation of his famed opera, in which Dorothy Dandridge plays the title role with such panache that one is forced to assume that it was only her race that prevented her from becoming the era's biggest female star.
"To see actors dancing and singing with such passion and being so good in every discipline will always inspire me. Love Harry Belafonte."—Nicholas Pinnock
Time Out says: "Prosper Mérimée's fine old tale of high passions and low morals gets re-upholstered Hollywood-style in Preminger's all-black musical."
Carmen Jones
88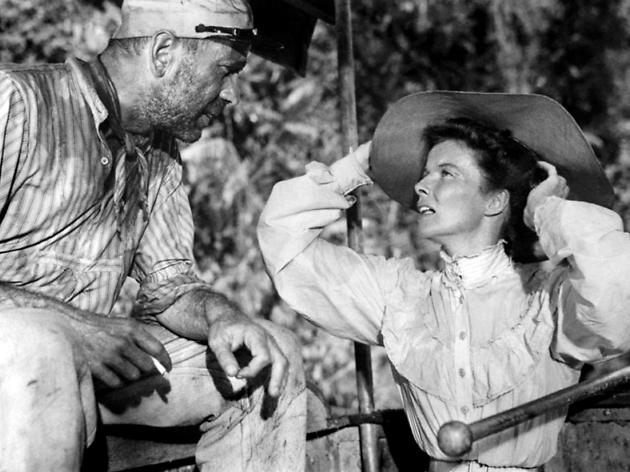 Director: John Huston
Cast: Humphrey Bogart, Katharine Hepburn, Robert Morley
Katharine Hepburn reportedly based her performance in this first-rate WWI adventure on Eleanor Roosevelt; Humphrey Bogart, meanwhile, finally won the Oscar he'd long deserved by playing a salty boat captain. Simple and sublime.
"I first saw this at San Francisco's famous Castro Theatre, and it was like being transported back to a magical time when all you needed for a grand adventure was a guy, a girl and the worst boat in the world (and maybe a few evil Germans for good measure). Not for nothing, but the Rock learned everything he knows about forehead sweat from Humphrey Bogart's Charlie Allnut."—David Ehrlich, New York associate film editor, Time Out
Time Out says: "It's an actor's film, and although Bogey seems embarrassed having to personify the redemptive forces of courage, love and duty, he's well worth his Oscar, while Hepburn can play mettlesome and arousable in her sleep."
The African Queen
89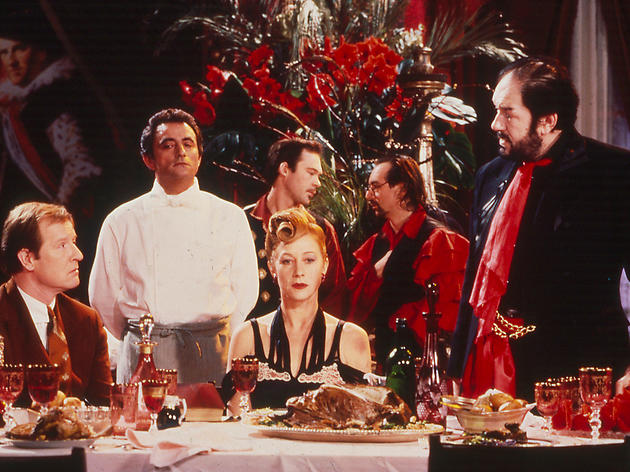 The Cook, the Thief, His Wife & Her Lover (1989)
Director: Peter Greenaway
Cast: Michael Gambon, Helen Mirren, Alan Howard
An exquisite French restaurant is taken over by louche investing gangster Albert Spica (Gambon). While he bickers with the chef and wait staff, Spica's bored wife Georgina (Mirren) starts up an affair with a bookish regular.
"I started out as a child actor in 1985 and remember watching Michael Gambon in The Singing Detective in '86. I was in awe. What he did looked exactly what I imagined the word 'craft' to be. Then seeing him in this made me understand what type of actor I wanted to be. To transform."—Nicholas Pinnock
Time Out says: "Greenaway's film begins with a man stripped naked, force-fed shit and pissed on, and it ends in cannibalism. Between, there lies a simple tale of adultery, jealousy and revenge."
The Cook, the Thief, His Wife & Her Lover
90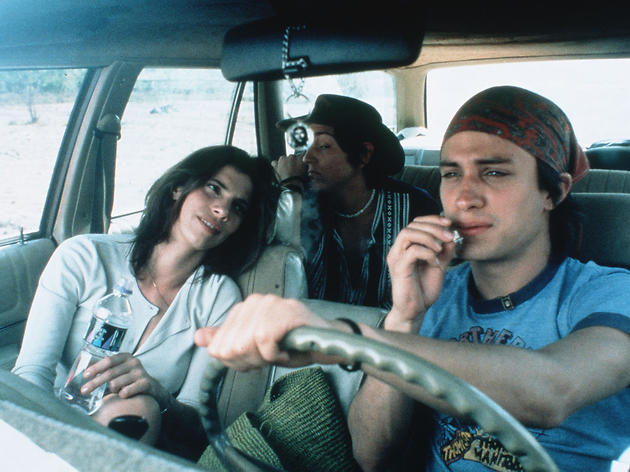 Director: Alfonso Cuarón
Cast: Gael García Bernal, Diego Luna, Maribel Verdú
This early work from Cuarón (Gravity) follows 17-year-old horndogs Julio (Gael García Bernal) and Tenoch (Diego Luna) on a road trip to a legendary beach. When they're joined by an older woman, innocence, friendship and sexuality collide.
"I was still a teenager when this movie came out (I heard about it while reading Entertainment Weekly in the waiting room of a doctor's office), and I had very teenage reasons for wanting to see it. What sticks with me now isn't the sex so much as the sadness of that last scene, which feels more realistic every time I see it."—David Ehrlich, New York associate film editor, Time Out
Time Out says: "The film's frank, uninhibited sex is refreshing, funny and true, but there's more. One side effect is the trenchant, rueful portrait of Mexico which emerges on the margins: the vast disparities between rural and urban standards of living; between old and new world cultures."
Y Tu Mamá También
91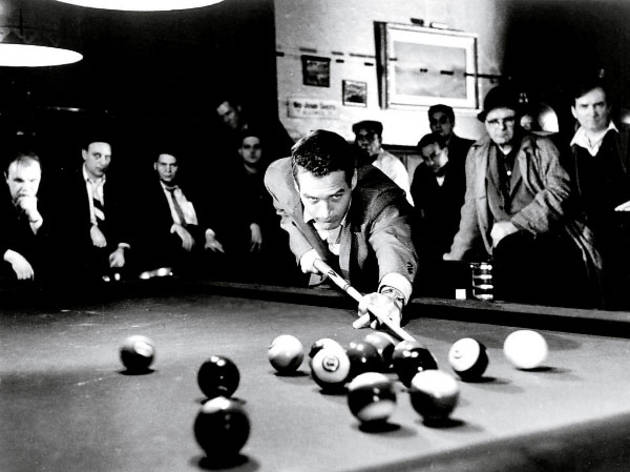 Director: Robert Rossen
Cast: Paul Newman, Jackie Gleason, Piper Laurie
Paul Newman and Jackie Gleason turn the pool table into an existential battlefield in this remarkably sordid, unsentimental drama. Even though it's set in seedy billiards rooms, a certain grace comes through.
"Paul Newman is my God."—Katie McGrath
Time Out says: "A wonderful hymn to the last true era when men of substance played pool with a vengeance."
The Hustler
92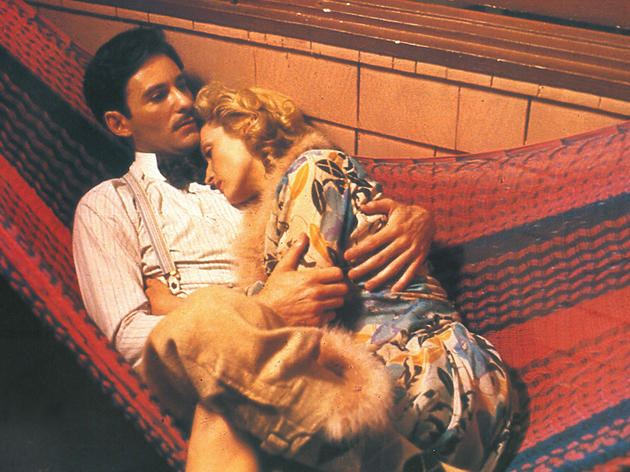 Director: Alan J. Pakula
Cast: Meryl Streep, Kevin Kline, Peter MacNicol
Brooklyn, summer, 1947. A wanna-be novelist (MacNicol) befriends a wildly passionate couple who charm him with their impulsiveness: intense Nathan (Kline) and his Polish immigrant girlfriend, Sophie (Streep), who hides a deeper pain.
"This is such a thought-provoking film, brilliantly acted, and Meryl Streep is perfection in this movie."—Joanne Froggatt
Time Out says: "One watches uneasily as the obscenity of the Holocaust is served up for our entertainment yet again, and another actor with perfect cheekbones and a crew cut loses a few pounds to lend credibility to a death camp scene."
Sophie's Choice
93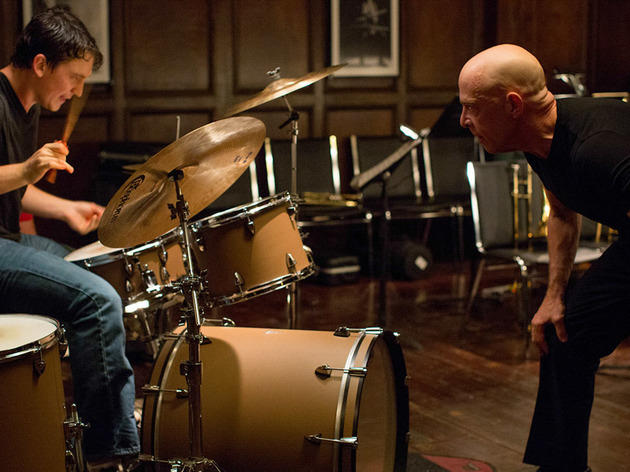 Director: Damien Chazelle
Cast: Miles Teller, J.K. Simmons, Paul Reiser
At New York's exclusive Shaffer Conservatory, jazz is more than a passion—it's a martial discipline led by abusive instructor Terence Fletcher (Simmons). When drumming hopeful Andrew (Teller) makes the core ensemble, he's plunged into a world of pain.
"There isn't one needless second in this film…every frame is perfect."—Katie McGrath
Time Out says: "Whiplash scrapes the far edge of crazy passion. It never apologizes. And the flurry of drumming it concludes with—Teller's solo is staggering—is both a magical cacophony and, obliquely, a door slamming shut."
Whiplash
94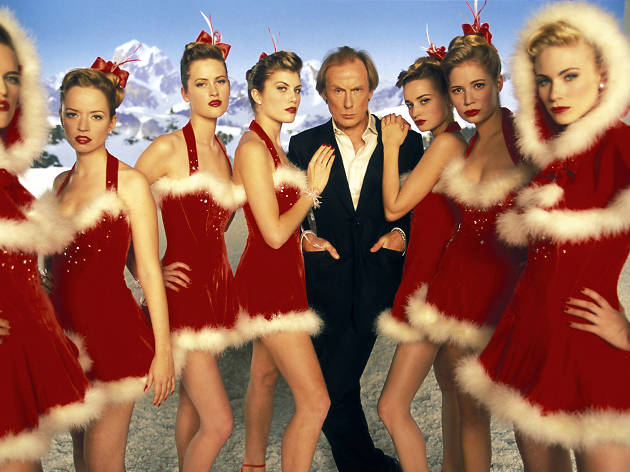 Director: Richard Curtis
Cast: Hugh Grant, Laura Linney, Liam Neeson, Bill Nighy
As Christmas nears, ten romantic plots play out, in a London-set ensemble comedy with room for sympathetic stepdads (Neeson), American graphic designers (Linney) and an affable, recently elected Prime Minister (Grant).
"Not sure exactly why, but if this movie is on TV, I'm watching it."—Nick Kroll
Time Out says: "Stranded in this boutique confection are two stand-out performances: Emma Thompson is genuinely touching as the wife of philandering Alan Rickman; and Bill Nighy has a ball as an old rocker with a Christmas comeback single."
Love Actually
95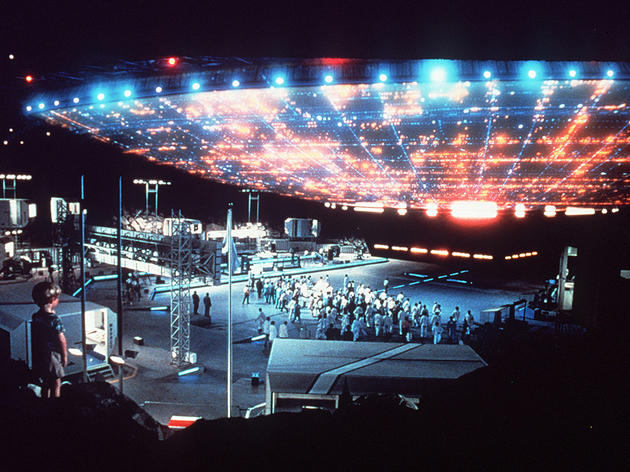 Close Encounters of the Third Kind (1977)
Director: Steven Spielberg
Cast: Richard Dreyfuss, François Truffaut, Melinda Dillon
An Indiana power-grid worker (Dreyfuss) begins to have unshakable visions after he gets a glimpse of an alien presence. Others are similarly touched in Steven Spielberg's quasi-religious parable suffused with awe and a famous five-tone musical sequence.
"This is a film that has seemed to change over the years for me. It terrified me as a child, then later it spoke to me about the sacrifices of artistic vision, and later again about a spiritual journey towards death and beyond."—Michael Sheen
Time Out says: "The years since 1977 have shrunk Star Wars, but Close Encounters looks more classic than ever, an insane burst of cinematic optimism which somehow combines Disney and '50s SF and the imagery of junk food into the most persuasive (if arrested) version of the American dream yet accomplished."
Close Encounters of the Third Kind
96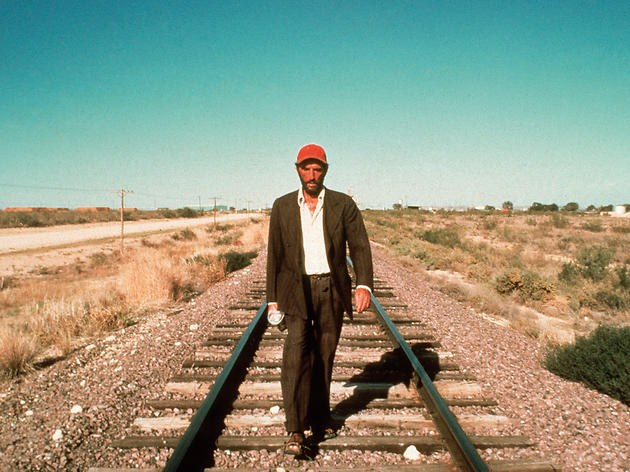 Director: Wim Wenders
Cast: Harry Dean Stanton, Nastassja Kinski, Dean Stockwell
Sam Shepard's dusty, aphoristic dialogue gets sterling support from Robby Müller's sun-bleached cinematography in this atmospheric tale of a drifter (Harry Dean Stanton) trying to put his life and his family back together.
"When I saw this, it changed the way I looked at how to tell a story. The concept is so simple but it's executed with such poetic grace: the cinematography, the music, Sam Shepard's script and Harry Dean Stanton delivering one of the best monologues ever over the phone."—Kyle Soller
Time Out says: "Wenders once more finds himself on the borders of experience, finally achieving an unprecedented declaration of the heart, even if man and wife can only perceive each other through a glass darkly."
Paris, Texas
97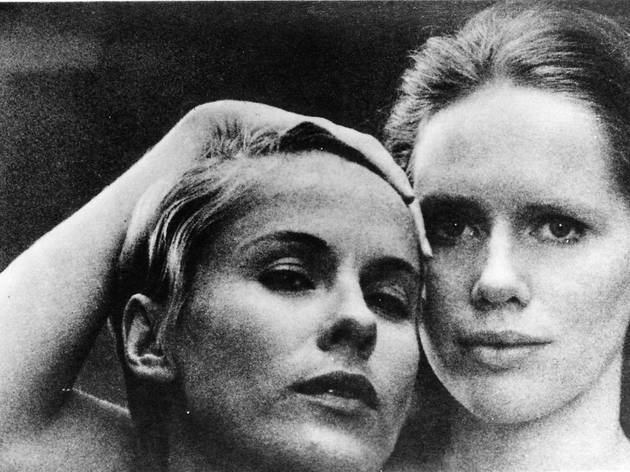 Director: Ingmar Bergman
Cast: Bibi Andersson, Liv Ullmann, Margaretha Krook
Ingmar Bergman's most hallucinatory film finds an actress (Liv Ullmann) and her nurse (Bibi Andersson) gradually bleeding into one another, as if the dam separating their individual identities had somehow burst.
"I saw this in a Bergman double feature at the Barbican in London, and was left rattled and intoxicated. It features the sexiest scene I've ever seen in a film, without so much as a glimpse of flesh."—Tom Huddleston, assistant UK film editor, Time Out
Time Out says: "To comment is to betray the film's extraordinary complexity, but basically it returns to two favorite Bergman themes: the difficulty of true communication between human beings, and the essentially egocentric nature of art."
Persona
98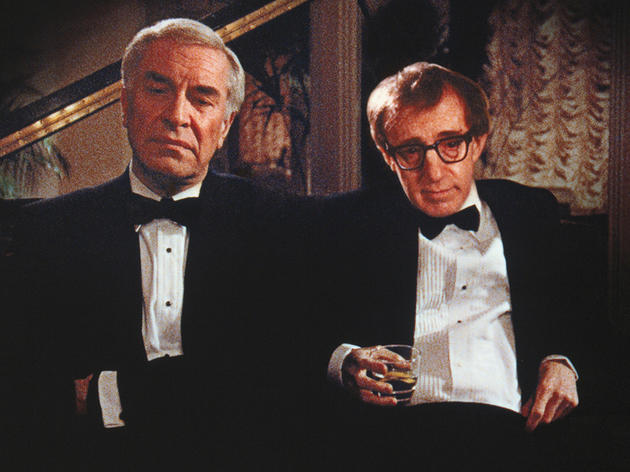 Crimes and Misdemeanors (1989)
Director: Woody Allen
Cast: Martin Landau, Alan Alda, Mia Farrow
A wealthy ophthalmologist (Landau) deeply ensconced in an extramarital affair that could ruin his life turns to violent assistance, while a struggling documentary filmmaker (Allen) trains his camera on a glib success story (Alda) to make ends meet.
"The quote everyone remembers is Alan Alda's 'If it bends, it's funny…if it breaks, it isn't.' But I'm more floored by the quiet, intense parts of this drama, especially the scenes between Landau and his mob brother Jack (the great Jerry Orbach), who sees things a lot more clearly. This movie is Woody's closest at achieving the Bergman-esque toughness he's always admired."—Joshua Rothkopf, New York film editor
Time Out says: "It's an extremely ambitious film, most akin perhaps to Hannah and Her Sisters, the narrative and tonal coherence of which it sadly lacks, though the assured direction and typically fine ensemble acting manage partly to conceal the seams."
Crimes and Misdemeanors
99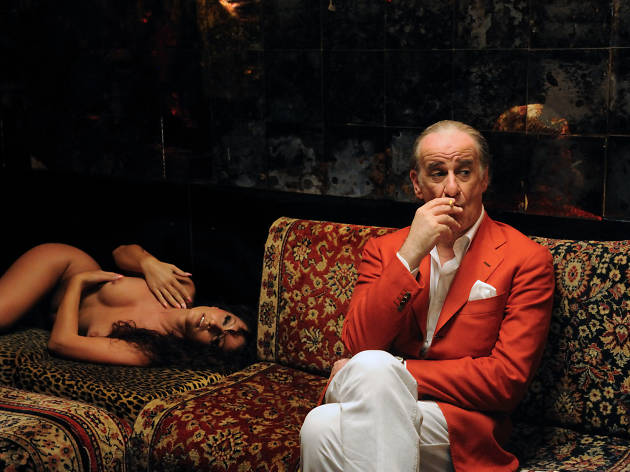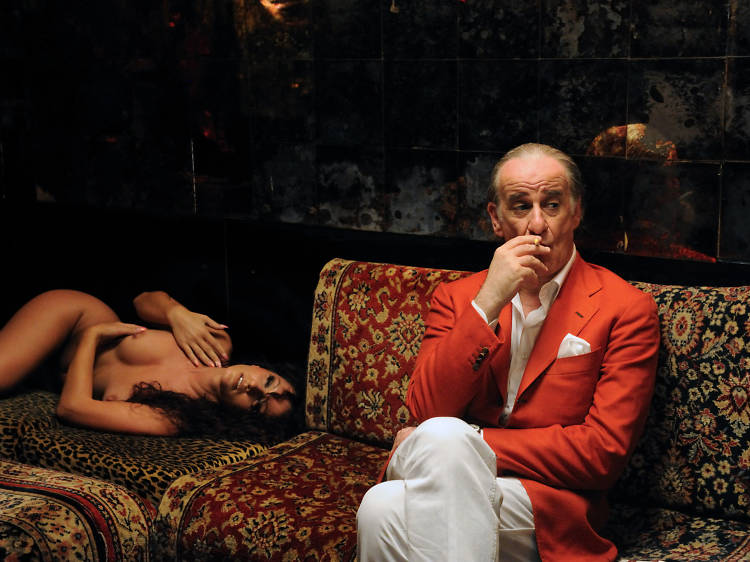 Director: Paolo Sorrentino
Cast: Toni Servillo, Carlo Verdone, Sabrina Ferilli
In decadent modern-day Rome, a former literary sensation turned celebrity gossip columnist (Servillo) has a belated crisis of conscience in this dazzling update of La Dolce Vita.
"Just a beautiful film."—Nicholas Pinnock
Time Out says: "Wildly uneven or not, the Italian director's work has been a bright spot in his nation's fading cinema, and he seems to be purposefully willing a return to yesteryear's golden age of grotesques and ennui."
The Great Beauty
100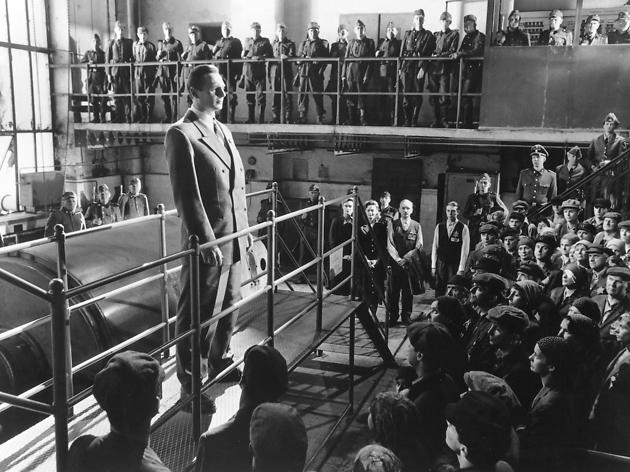 Director: Steven Spielberg
Cast: Liam Neeson, Ben Kingsley, Ralph Fiennes
As the Final Solution mounts in war-torn Europe, German businessman Oskar Schindler (Neeson), also a Nazi Party member, schemes to hire over a thousand Jewish workers for his munitions factory, thereby protecting them from destruction.
"Epic in every way."—Rupert Evans
Time Out says: "As in Spielberg's earlier work, there's a sense of wonder at the inexplicable, but it's no longer childlike."
Schindler's List
Πηγή: https://www.timeout.com/newyork/movies/100-best-movies-as-chosen-by-actors